Friends mourn couple who fell from Columbia roof
Published: Jun. 20, 2007 at 12:09 PM EDT
|
Updated: Jun. 27, 2007 at 3:09 AM EDT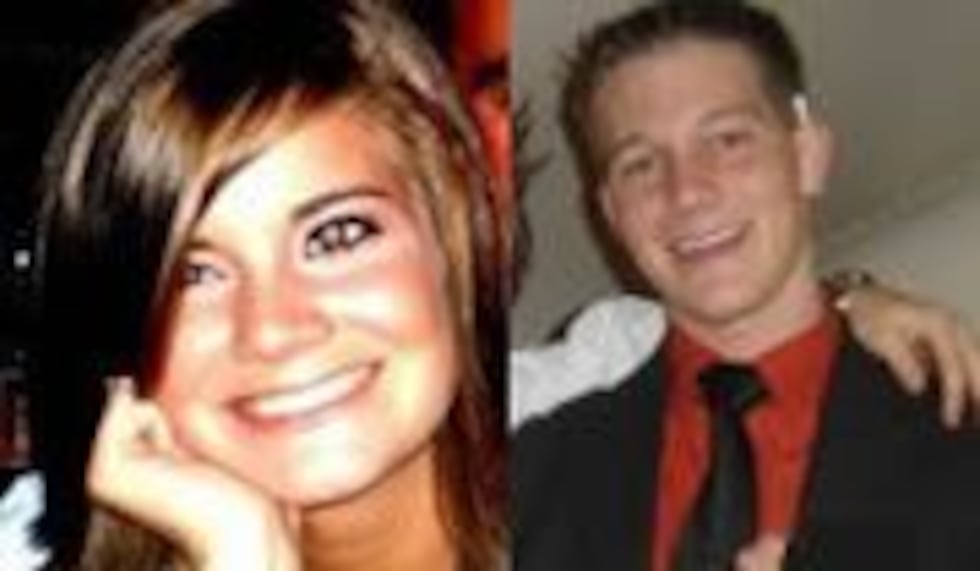 COLUMBIA, SC (WIS/AP) - Mourning friends, classmates and co-workers are remembering the two young people who died after falling 50 feet off a downtown Columbia building.
Shortly after 5am Wednesday, authorities say a taxi driver found the two nude bodies on Laurel Street between Gadsden and Assembly streets.
Brent Tyler and Chelsea Tumbleston, both 21-years-old, were the victims, their clothing on the roof four stories above. Authorities have not said what they were doing or why they were on the sloped roof, which is pyramid-shaped metal, and likely was slick on a damp morning.
The two were alive when found but were pronounced dead after being taken to Palmetto Health Richland Hospital. The coroner's office says the cause of death is multiple trauma.
An eyewitness account was given to police by a homeless couple sleeping in the garage that night.
McCants says the preliminary investigation appears to show the couple died accidentally. She says there were no indications of foul play.
Message boards online are flooded with affection. One message says, "rest in peace Chelsea, you will be missed."
Another page says, "A fun and outgoing person will be greatly missed and thought about."
Brent's friend Brian Corey tells WIS News 10's Maggie Alexander, "Brent was just fun, energetic sort of guy. Living on Hilton Head we spent a lot of time on the beach throwing frisbee, surfing, playing golf."
Tumbleston was a former USC nursing student. Her roommate DeAnne Morris says she'll miss the simple things about their friendship, "She was my TV buddy, my cooking dinner buddy. She was my right arm, my heart, my soul."
What they were doing on the roof doesn't matter, friends say.
Both Tyler and Tumbleston worked at Wild Wing Cafe. It's where they built these friendships, and are now being remembered after their tragic death.
About Brent, Corey says, "He always turned every bad situation around, was able to make everybody laugh."
And Morris says Chelsea "was my other half. I just want her to be here. I don't want to be doing this."
Tumbleston was a manager at Wild Wing. The Charleston native was also a former USC nursing student.
Tyler was a bartender at the Vista restaurant. He'd previously attended USC Beaufort. He was from Hilton Head.
Both are remembered for their outgoing personalities. The Wild Wing Cafe has released a statement on the pair:
The Wild Wing Cafe family is mourning the loss of two of its favorite employees today.  Brent Tyler and Chelsea Tumbleston were both on the path to great success with our company. Although both were just 21 years old, they had each worked for us for six years and we considered them to be in the forefront of the next generation of leaders.

Brent started with us in the Hilton Head, SC restaurant as a food runner when he was just a kid.  We all loved watching him grow from a smiling boy to a handsome and capable young man.

Chelsea began in the Mount Pleasant, SC restaurant.  Anyone who knew her knows she had the uncanny ability to light up a room with her smile.  She embodied the humor and energy that we cherish in this business.

Chelsea served as a manager in both the Vista and the Bower Parkway restaurant.  Brent worked in the Vista as a bartender and server.

More importantly they were a daughter and a son, a sister and a brother and beloved friends to so many of us.  We are devastated by their untimely passing.

As funeral plans become known to us, the restaurants will plan to close for a few hours in the next few days so that their friends and co-workers can attend services and mourn privately.
Former roommates also sent us a reflection on the loss. "Chelsea was a spontaneous, high-energy bundle of joy. Her tiny size did not reflect her larger than life presence. She could light up a room, and transform a dull day into a great day. She will never be forgotten. Our grief and our loss is simply unbearable."
A memorial service for Tyler was planned for 2pm Saturday at Provident Presbyterian Church in Hilton Head.
And a wake for Tumbleston was planned Sunday from 6pm to 8pm at Stuhr's Funeral Home in Mount Pleasant. The funeral will be Monday at 11am at Stuhr's Chapel, also in Mount Pleasant.
Updated by Bryce Mursch
Copyright 2007 Raycom Media. All rights reserved. This material may not be published, broadcast, rewritten or redistributed. AP contributed to this report.