Freshman safety 'medically disqualified' from football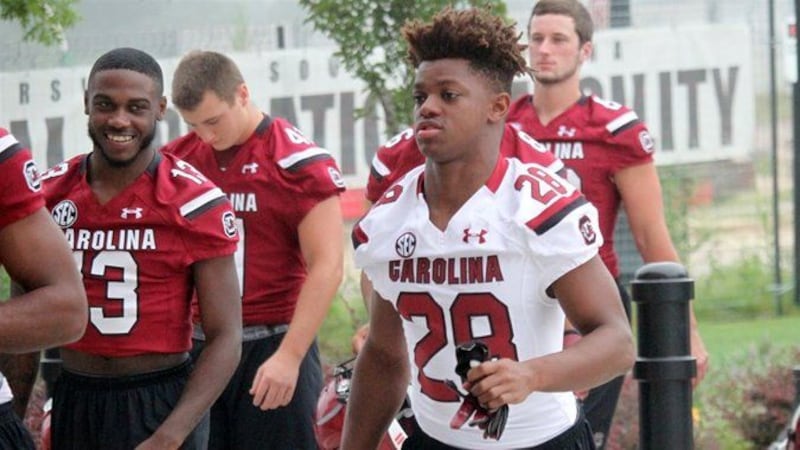 Updated: Aug. 19, 2018 at 6:15 PM EDT
COLUMBIA, SC (TheBigSpur.com) - by John Whittle
One of South Carolina's bright young defensive backs can no longer play football. Redshirt freshman Tavyn Jackson posted to his Instagram account that he has to retire from the game due to medical issues.
Jackson posted to his Instagram account the following message:
To start this off, I've been experiencing hard times since I've arrived to college but always managed to see through. I appreciate all of the support from my family, friends and teammates. Without you guys especially my teammates I wouldn't have gotten this far. The decision was made based on my future and what will come. I have been medically disqualified to play football again due to my sickle cell but USC is still honoring my scholarship and I'll finish school with a degree. I thank everyone and keep me in your prayers. Spurs Up. - T. Jack
Jackson wasn't a highly ranked recruit coming to South Carolina as he had a 0.8481 rating in the 247Sports Composite, which made him the No. 892 player in the country in the 2017 recruiting class. He enrolled in the summer but immediately began to make a name for himself in head coach Will Muschamp's eyes.
Muschamp said during preseason practice last year that Jackson was one of nine freshmen who would certainly play as a true freshman. The Tallahassee, Fla. native was competing for playing time at cornerback but was sure to see action on special teams. He noted that Jackson had a "very bright future" in the game.
Then, just a week before the season opener last year, Jackson suffered a significant hamstring injury that put him on a mobility scooter and then crutches in an effort to help the healing process. Muschamp said at the time that the freshman would miss several weeks, but it ended up being the entire season. Jackson, who did travel with the team to the Outback Bowl to see the team's win over Michigan, redshirted his first year on campus and sat out much of the spring as well.
This summer, Jackson was moved to safety in an effort to bolster those numbers, which have been hurt because of graduation from last year, but also due to injuries and a suspension this year.
Coming out of James S. Rickards High School, the 5-foot-9, 185-pounder logged 76 tackles and four interceptions as a senior on his way to all-state honors. As a junior, he had 58 tackles and 15 pass breakups.
Jackson's career never got started at South Carolina but he'll be able to be a part of the program in some capacity and earn a degree from the university. He'll be placed on medical hardship, so South Carolina will be able to use his football scholarship towards another player.
Copyright 2018 The Big Spur. All rights reserved.