Temporary relief from SCE&G light bills lightening wallets is met with skepticism
Updated: Aug. 7, 2018 at 7:35 PM EDT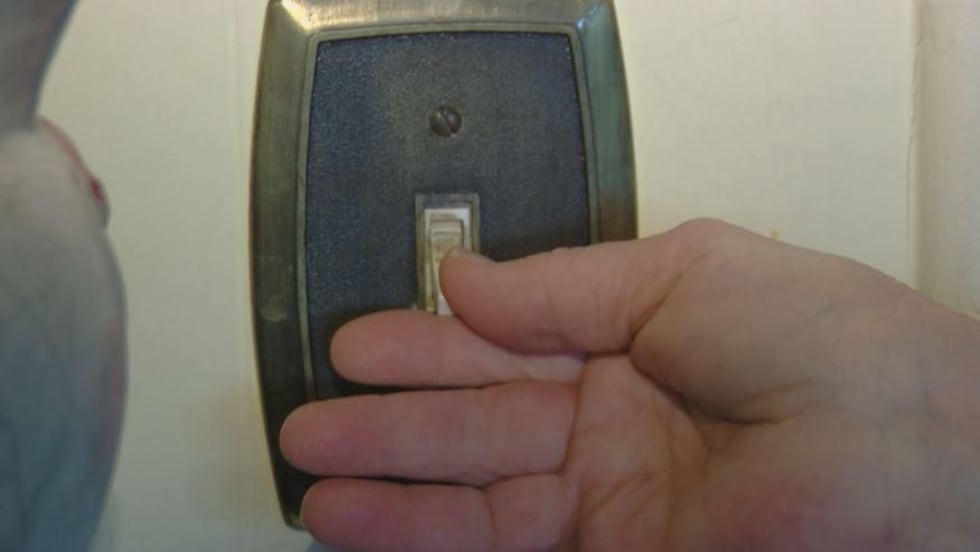 COLUMBIA, SC (WIS) - If lighting your home is lightening your wallet, here's some relief.
Temporarily, SCE&G rates are lowered by 15 percent, beginning Tuesday, August 7. The rate is expected to be in place through the end of the year after a federal judge upheld a new state law for the decrease.

However, small business owners in Columbia are weighing in on the same day the SC Small Business Chamber of Commerce offered an opinion on electric rates. Shopkeepers in Five Points feel the relief is small and pales in comparison to the money they've been charged since 2009 for the failed nuclear reactors.

"If I had my wish list, I would like for them to be forced to pay all of the money back plus interest sort of like uh, by the end of this week!" Papa Jazz owner Tim Smith said Tuesday.

Smith has been at his record store for 40 years. He figures he pays a lower bill at his shop to light and heat and cool it than other businesses like restaurants around his place pay to power appliances and store food. However, it's still more costly than at home, running several hundred dollars each month. Smith said he will likely save about $45 per month under the new rate.

"Forty-five bucks a month is not going to make or break a business or probably save somebody's home," Smith added. "I think that's a sweetheart deal for [SCE&G]. I mean the amount of money that they apparently milked the taxpayers out of to be able to pay it back sort of piecemeal is an incredibly lenient deal and I was kind of shocked that they were complaining about that."

He'd like an even lower rate when the Public Service Commission (PSC) sets a new permanent rate on November 1, 2018. The Small Business Chamber agrees. President Frank Knapp held a news conference on Tuesday morning to also announce his skeptical view of the SCANA proposed merger deal with Dominion Energy. Knapp claims the advertised average $1,000 rebate for the residential customer is a "bad deal."

"There'll be thousands of customers of SCE&G who right now believe they'll get a check but in reality because of Dominion's eligibility criteria, they will not get a check," said Knapp.

Knapp pointed out that the deal would benefit only customers who had an account with SCE&G as of 2016. It would not benefit customers more recent than that. Dominion confirmed that is true.

Knapp claimed on Tuesday morning, standing in the parking lot of a shuttered Harper's restaurant which closed shop in April 2017, that businesses and people who moved would not benefit in the deal. Dominion spokesperson Chet Wade said that's false. Wade said customers who had an account in 2016 and moved would still receive a check, as long they can be tracked through the mail.

Dominion deal proposal aside, at least one lawmaker wished to see the PSC set a permanent low rate this November. "I hope they'll look back on what the federal court did today and determine that the legislation we passed is indeed lawful and constitutional and set rates lower at what they are today that's fair, that's fair to innocent ratepayers because for far too long SCE&G has just had their way with people," Rep. Micah Caskey (R- Lexington) told WIS-TV.

Caskey expects SCE&G will appeal the judge's decision for the 15 percent rate rollback. Attorneys for SCE&G fought the temporary decrease in court and told the judge there would be harm to the company, which would lead to include budget cuts in basic services such as tree trimming.

"Our No. 1 priority, as always, is to ensure the safety of our employees and the public and to maintain the reliability of our system," SCE&G spokesperson Eric Boomhower said. "The financial impact of the court's decision will challenge us significantly in regard to maintaining the standards our customers have come to expect in those areas -- whether it's related to tree trimming, the automation and hardening of our power delivery systems, or even contracting for assistance from peer utilities when we're impacted by major weather events, such as hurricanes or ice storms."
Copyright 2018 WIS. All rights reserved.