Gov. McMaster removes SC mayor for domestic violence guilty plea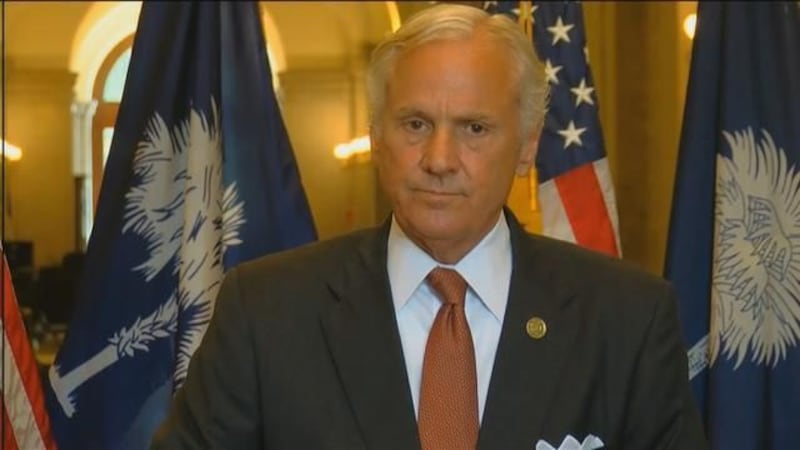 Updated: Aug. 5, 2018 at 4:13 PM EDT
COLUMBIA, S.C. (AP) - South Carolina's governor has signed an executive order removing a mayor who pleaded guilty to domestic violence.
The executive order filed Friday removes John Kay Hansen as mayor of Ware Shoals, a town of about 2,100 people approximately 90 miles northwest of Columbia.
Gov. Henry McMaster wrote in the executive order that the state Constitution allows him to remove mayors for crimes of "moral turpitude."
The executive order says Hansen pleaded guilty to third-degree domestic violence. The Index-Journal of Greenwood reports that prosecutors say the 2016 offense involved his then-wife, and the mayor entered his plea in June.
Hansen didn't immediately respond to an email sent seeking comment on Saturday.
Copyright 2018 The Associated Press. All rights reserved. This material may not be published, broadcast, rewritten or redistributed.