Nikki Haley tweets about anniversary of Confederate flag removal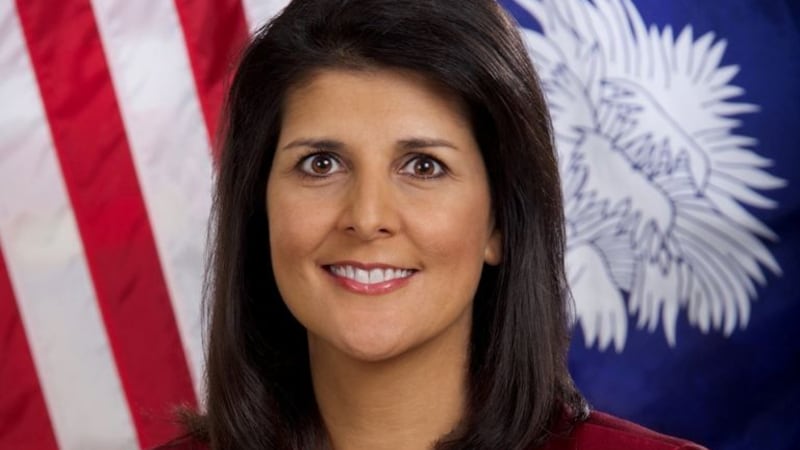 Updated: Jul. 9, 2018 at 8:32 AM EDT
(WIS) - Three years ago today, former South Carolina governor Nikki Haley signed the flag removal bill, which called for the Confederate flag to be removed from State House grounds.
The action came shortly after nine people were killed in a massacre at Charleston's Emanuel African Methodist Episcopal Church.
Haley said that the victim's families showed forgiveness after the incident, which led to the history-making removal of the flag.
"We are a state that believes in tradition, we are a state that believes in history, we are a state that believes in respect, so we will bring it down with dignity and we will make sure it is put in its rightful place," Haley said in July 2015. "This is a story about the history of South Carolina and how the action of nine individuals laid out this long chain of events that forever showed the state of South Carolina what love and forgiveness look like."
A display of the State House Confederate Battle Flag has been approved by the South Carolina Confederate Relic Room and Military Museum.
The plan is to renovate an existing office to house the flag. Renovations are estimated to cost $350,000.
Copyright 2018 WIS. All rights reserved.