Retired pastor suffers stroke, encourages others to know the signs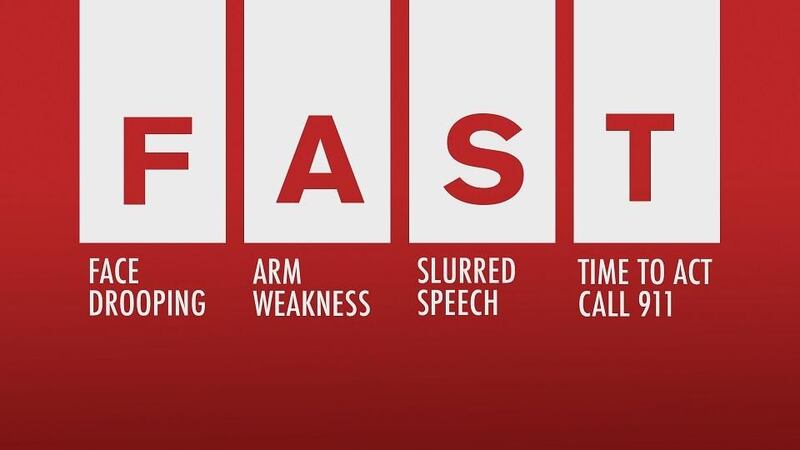 Published: May. 31, 2018 at 10:00 PM EDT
|
Updated: May. 31, 2018 at 10:21 PM EDT
COLUMBIA, SC (WIS) - If you needed to act "FAST" in the event of a stroke… would you know what to look for?
May is National Stroke Awareness Month, and physicians want you to know the signs and symptoms of a stroke. "FAST" is an acronym that stands for Facial drooping, Arm weakness, Slurred speech and Time to call 911.
Every minute a stroke is left untreated, 1.9 million neurons in the brain die.
"It's very important because the time is critically valuable in this case," said Dr. Davit Mrelashvili, a neurologist at Palmetto Health Richland.
He told WIS time is of the essence when it comes to stroke treatment. Once someone calls an ambulance, a stroke team is immediately in place. From the EMS personnel to the E.R. physicians, to the pharmacists – everyone is working quickly to diagnose and treat a stroke. One of the big first steps is to rule out bleeding in the brain, and if a doctor does determine the patient is suffering a stroke, they'll administer what's called "TPA." It's a medication that dissolves the clot that causes the stroke.
"So if anyone experiences one of these "FAST" or one or more of those, they need to call 911 as soon as possible to get to the hospital," said Dr. Mrelishvali.
Nobody knows this dialogue better than retired pastor of 39 years, Ernest Liferidge.
"It kept comin' and comin' and comin' and we ignored it," Liferidge said.
He describes general dizziness the weeks before he suffered a stroke in March 2018. He thought it was vertigo. But one day, as he got back home from the post office, something changed.
"I felt weaker and then I felt like my hands just d ropped," Liferidge said. "To me, it felt like there was a man standing in front of me with both hands on the side of my head applying pressure."
He was having a stroke. Luckily, his wife was able to call 911 before he lost speech completely. EMS bussed him to Palmetto Health Parkridge, and he was alter transferred to Palmetto Health Richland, where he stayed in the hospital's neurological intensive care unit.
He is recovering well at home and hasn't had any lasting effects from his stroke, likely from the quick response. He urges everyone to know the signs, because he knows it could've been much worse.
"Nobody can say 'I'm safe' or 'It's not coming to me' or 'This will never happen to me' because you just don't know," Liferidge said. "Go get checked out. Be safe. It's better to be safe than sorry."
For more information about the Neuro-ICU at Palmetto Health Richland, click here.
Copyright 2018 WIS. All rights reserved.