FIRST ALERT TRAFFIC: I-26 at Harbison Blvd. experiencing massive delays after crash
Updated: May. 22, 2018 at 4:12 PM EDT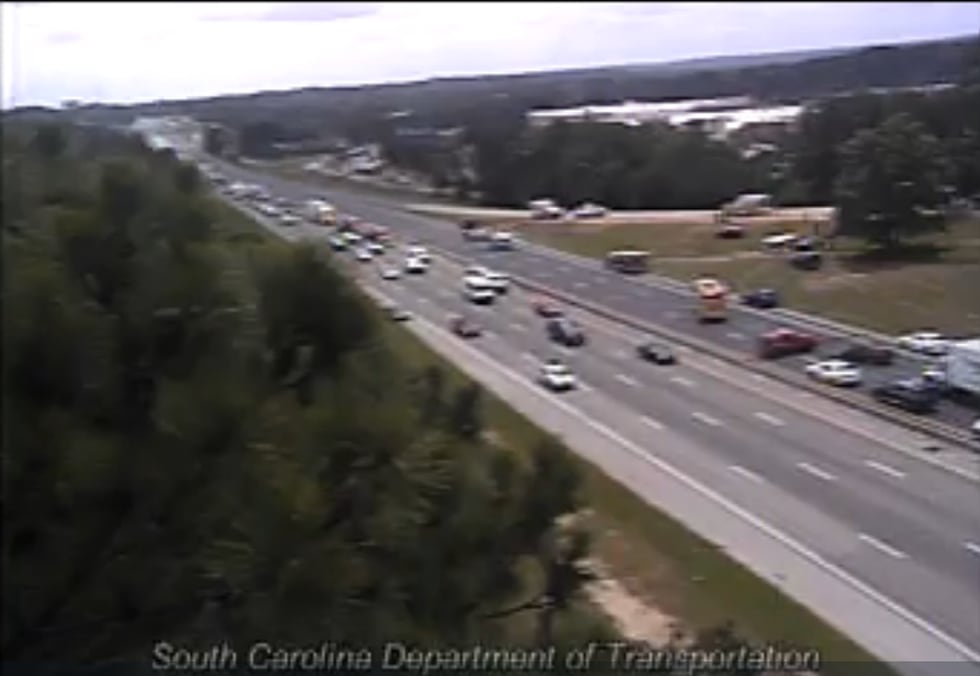 COLUMBIA, SC (WIS) - Interstate 26 is experiencing massive delays after a crash near the Harbison Boulevard exit had multiple eastbound lanes shut down for several hours.
Details remain scarce on the crash. The crash occurred at approximately 12:37 p.m., according to the South Carolina Department of Transportation. SCDOT is reporting that there were injuries.
All lanes are now reportedly open, but traffic has been slow in the area.
Surveillance footage shows a helicopter landed on the highway, responding to the crash.
Traffic is slow moving in either direction and there is currently no timetable for a full clearance.
Exercise caution while in the area and consider alternate routes.
Copyright 2018 WIS. All rights reserved.