Truck carrying 'fluid chicken parts' overturns, causing I-20WB ramp closure
Updated: May. 18, 2018 at 10:42 AM EDT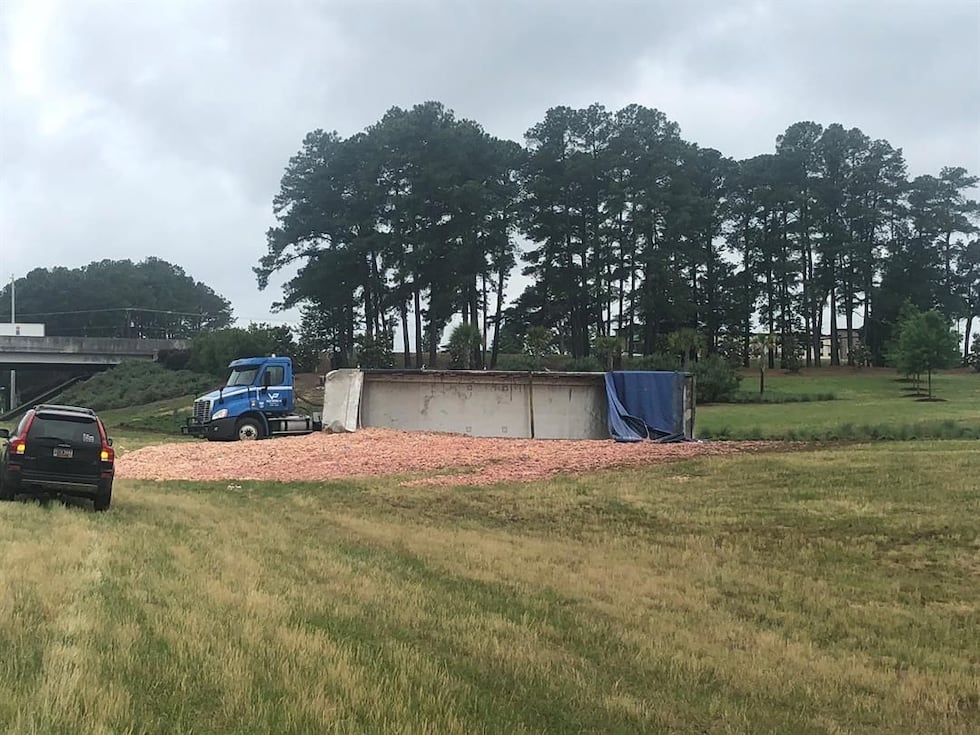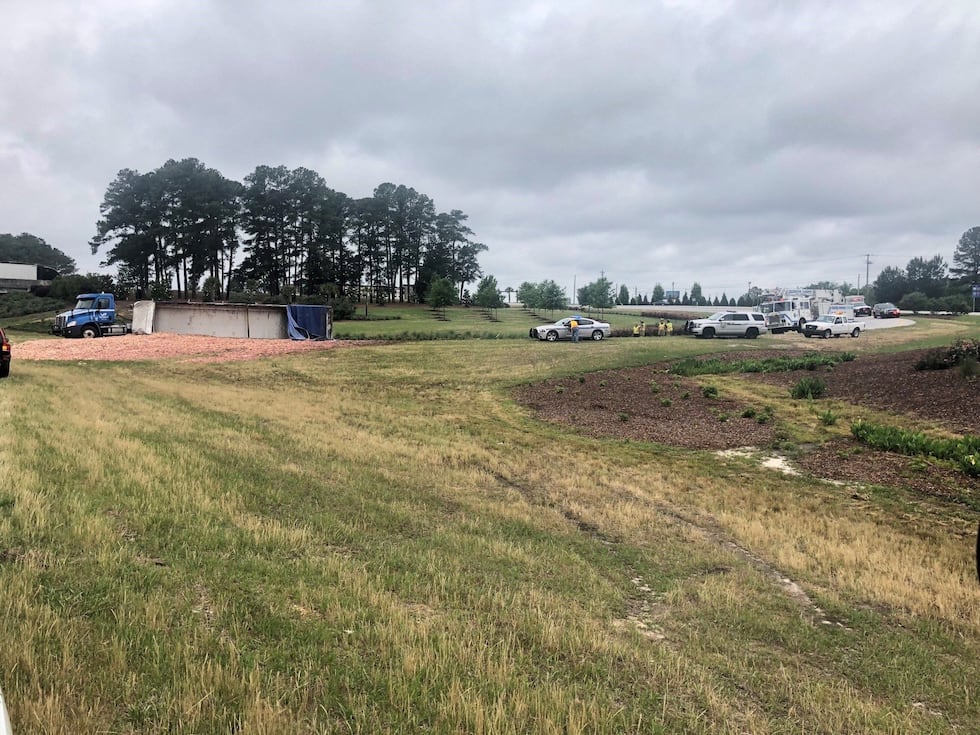 LEXINGTON COUNTY, SC (WIS) - An overturned semi truck carrying fluid chicken parts has closed the Westbound ramp from Sunset Blvd. to Interstate 20, according to the Lexington Police Department.
The accident happened near Exit 61 around 9 a.m. Officials say cleanup could take several hours.
Expect delays in this area as crews work to clear the scene. There are no reported injuries at this time.
Seek an alternate route to access  I-20 WB until the roadway is clear. All lanes of Sunset Blvd. are open at this time as the overturned semi and trailer are on the ramp only.
Copyright 2018 WIS. All rights reserved.