Illegal chop shop in Gaston busted with drugs and guns
Updated: May. 11, 2018 at 4:29 PM EDT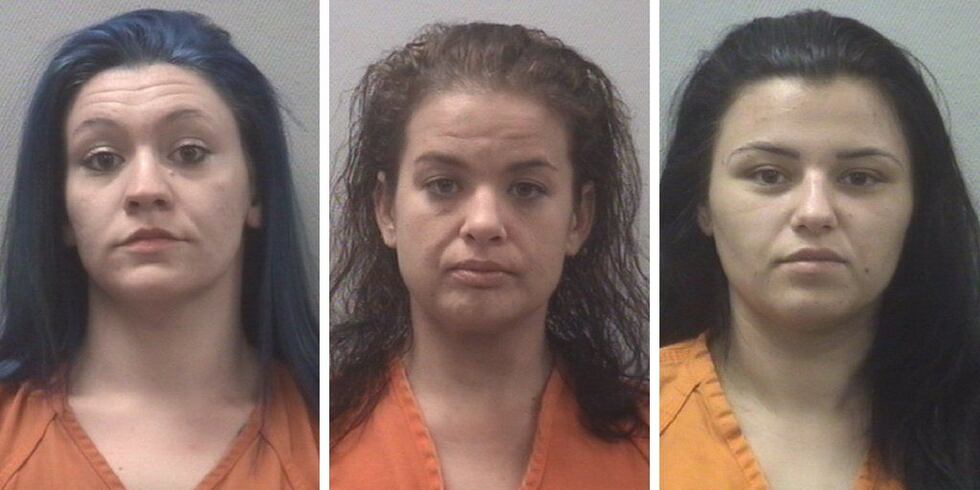 GASTON, SC (WIS) - Deputies arrested six individuals in connection with an illegal chop shop that was being operated behind a Gaston home that also contained several weapons and drugs.
Wayne Boron, Andrew Chamberlain, Robert Flowers, Katie Leavitt, Sarah Steele, and Alexis Wilson were all taken into custody after the Lexington County Sheriff's Department executed a search warrant on a Blackville Road home based on a tip from a community member on drug activity at the home.
Authorities found Xanax, Valium, and meth along with seven firearms. The search was conducted in tandem with the Bureau of Alcohol, Tobacco, Firearms, and Explosives and the South Carolina State Law Enforcement Division.
Deputies executed a second search warrant on an area behind the house, discovering what investigators believe is an operating chop shop where the suspects had been trying to make serial numbers on vehicles unreadable, according to Lexington County Sheriff Jay Koon.
"While executing a separate search warrant, deputies discovered a stolen motorcycle with several other motorcycles frames and all-terrain vehicles," Koon said. "Steps had been taken to make the serial numbers on these vehicles unreadable. Other motorcycle and truck parts were at the location indicating a chop shop was in operation behind the home."
Boron, 23, is charged with illegal possession of a firearm and unlawfully operating a chop shop. Chamberlain, 30, is charged with possession of ammunition by a person convicted of a violent crime, unlawfully operating a chop shop, and drug possession and trafficking charges. Flowers, 32, is charged with possession of a stolen handgun, unlawfully operating a chop shop, possession with intent to distribute and drug trafficking charges. Leavitt, 23, was wanted by the South Carolina Department of Probation, Parole and Pardon Services. Steele, 31, is charged with possessing controlled substances and meth. Wilson, 22, is charged with possessing meth.
Copyright 2018 WIS. All rights reserved.