Community Builder: Salon owner annually rallies around cancer community
Updated: Dec. 20, 2017 at 5:34 PM EST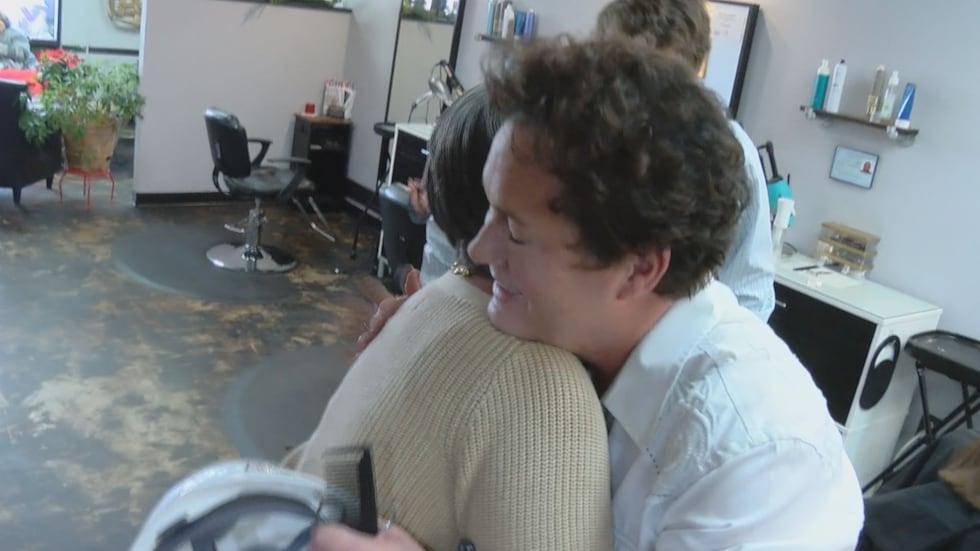 FOREST ACRES, SC (WIS) - You might expect to craft a new do at the hair salon, but six years ago at Oh Salon co-owner Kiah Creed and client Frances Reynolds also formed a beautiful bond.
"She's an angel walking on the earth," Creed said about Reynolds. "I mean she calls me and checks on me. When I'm sick, she brings food, and when she's sick I take her food."
So, when Reynolds was diagnosed with breast cancer for a second time back in 2011, she says their friendship meant the world.
"I remember I was leaving SCOA and having a meltdown, and my phone rang and it was Kiah," Reynolds said. "He said we want to do something to honor you, you know your birthday is coming up."

"It really started as a birthday party for about 25 or 30 people," added Creed. "Over the past five years, we've grown into this thing where we averaged 200- 300 people."
Creed hosts the annual "Hats Off to Cancer Survivors" event at his salon and to date those annual parties have raised nearly $40,000 for SCOA or the South Carolina Oncology Associates CARES Foundation, to help cancer patients that need financial assistance.
"You know the old adage, 'When you give, you get?'" Creed said. "So, I think it's a great joy and a blessing for us to be able to give in this way. I know we touch a lot of people but I'm not sure we always talk about how we are touched by it - and we are."
Touched by his continued efforts to rally the community Reynolds nominated Creed as a Community Builder and Matt Mungo of Mungo Homes surprised Creed while he was finishing up a haircut.
"I am here because of all of your work with cancer victims in our community and your Hats Off to Cancer Survivors program, and we just want to say that you have been nominated and chosen as our Community Builder and you get $1,000 check to the charity of your choice."
Creed says the donation will go to this year's event total for SCOA bringing them to more than $7,500 raised. But he shies away from the credit pointing instead to those around him.
"This is a huge honor, but no man is an island," Creed said. "If we did not come together, I'm not sure this would be possible."
Copyright 2017 WIS. All rights reserved.