'Why lie - need beer!' reads South Carolina panhandler's sign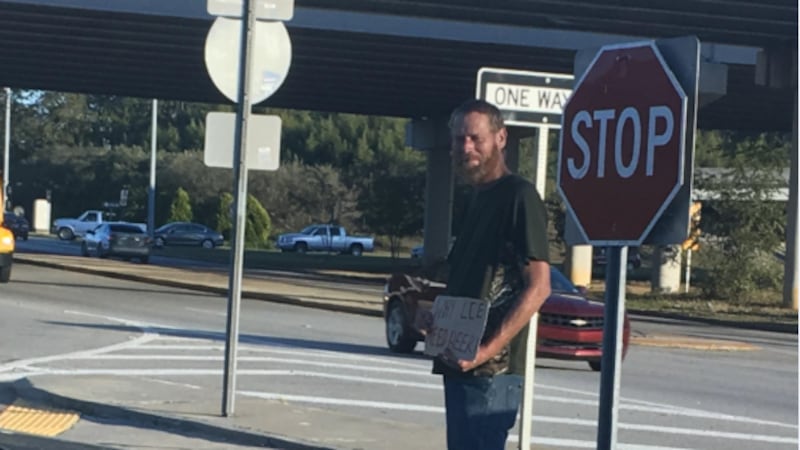 Updated: Oct. 31, 2017 at 9:32 PM EDT
(WIS) - Panhandlers and folks in need often position themselves in highly-trafficked parts of town to get assistance from those who are passing by - but one panhandler in at a South Carolina intersection did not mince words with his sign.
In a photo taken on Oct. 27, a panhandler standing at a busy intersection near I-77 held a sign that reads: "Why lie [sic] need beer?"
The sign drew the ire of the viewer who submitted it, who wishes to remain anonymous. The viewer said that panhandlers are becoming "a major problem" in this area of I-77 near Leesburg Road and Garners Ferry Road.
The viewer says the same panhandler is a regular at this intersection.
MORE: Wyoming police: 'Donate directly' to charity instead of feeding panhandler's addiction
Copyright 2017 WIS. All rights reserved.