Kassy Alia calls for compassion and empathy on Husband's death anniversary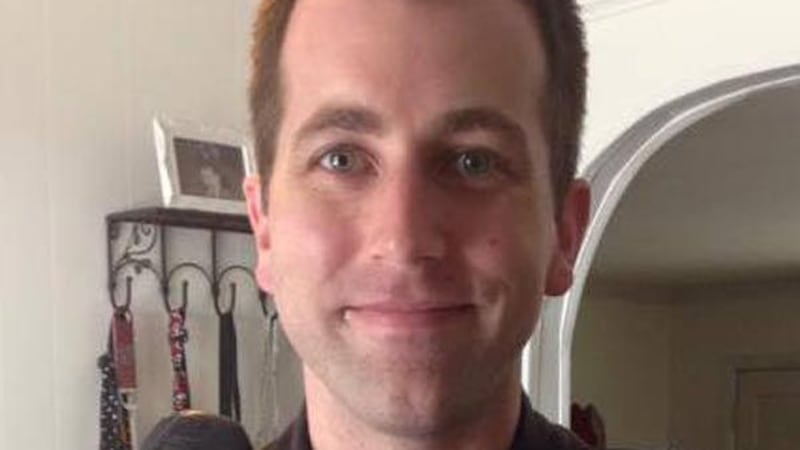 Published: Sep. 30, 2017 at 10:52 PM EDT
|
Updated: Oct. 1, 2017 at 10:21 AM EDT
COLUMBIA, SC (WIS) - Two years have come and gone but Greg Alia's legacy lives on.
The Forest Acres police officer was shot and killed while responding to a suspicious person call at the Richland Mall in Columbia. Police eventually arrested and charged Jarvis Hall, 34, with his murder.
Two years later his wife and the community continue to keep his memory alive. On Saturday, the community came together to honor his legacy in the Compassion in Action rally at the Statehouse. The event was put on by the Heroes in Blue organization. That organization was created by Kassy shortly after her husband died in the line of duty. The goal behind it is to bridge the gap between community and law enforcement relationships by bringing more compassion, more empathy, and more love.

Despite the time that has passed, for Kassy and many in this community, Greg Alia's memory is still fresh on the mind. In the two years since her husband died in the line of duty, the search for justice has not been easy.
"I asked myself what does justice mean?" Alia said.
Over time, it's a question she had to answer.
On the two-year anniversary of Officer Alia's death, Kassy said, "it meant that I would fight for the rest of my life. To prevent more people from experiencing the pain that I felt."

That held true Saturday on the Statehouse grounds.
"I would do so by bringing people together in empathy, compassion, and a fierce commitment to making our world a better place," Kassy said.
Saturday, Heroes in Blue honored Greg Alia's legacy by bringing both community members and law enforcement together in one place to spread the love.

"I feel really compelled to say if we are going to call empathy for one we need to call for empathy for all. If we call compassion for one, we need to call for all. This is an effort on the day that is going to be the most painful day for the rest of my life," Alia said.
Copyright 2017 WIS. All rights reserved.