Group rallies at State House demanding lawmakers repeal Heritage Act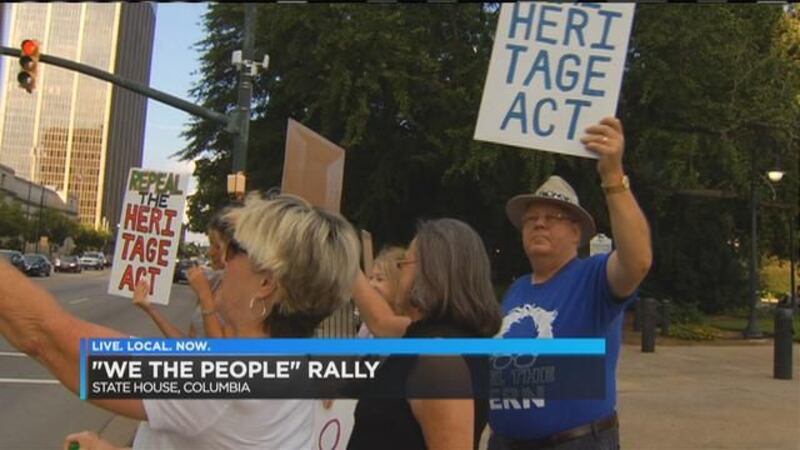 Updated: Aug. 25, 2017 at 8:17 AM EDT
COLUMBIA, SC (WIS) - As the conversation on what to do with Confederate monuments continues across the nation, a group of activists decided to take a stand at State House Thursday.
A small group known as "We the People" wants the state repeal the South Carolina Heritage Act and allow for the peaceful relocation of Confederate monuments, or amend the display of the monuments.
RELATED: See photos of the Confederate flag's removal from the State House grounds.
The group says the monuments should have the correct history displayed, more than just what they call an idolized history that people have come to know.
"We are setting the tone for this conversation in Columbia because we want it to be peaceful dialogue and a process to do it. We don't want to have violence and people harmed and bloodshed like in Charlottesville," said Michelle Edgar with Greater Columbia Action Together.
The group agrees heritage should be respected, but some of the monuments are not respectful to all people and it's one of the reasons they're calling for change.
The 2000 Heritage Act, passed in the effort to remove the Confederate flag from the State House dome, requires a 2/3 vote by the House and Senate to remove or alter a monument.
Copyright 2017 WIS. All rights reserved.