BullStreet developer: 'Smaller bites' will help attract stores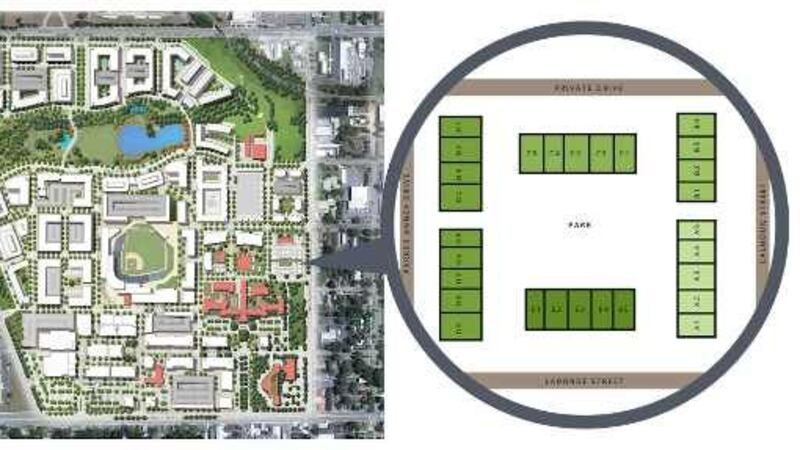 Updated: Aug. 24, 2017 at 8:08 PM EDT
COLUMBIA, SC (WIS) - Columbia's BullStreet Neighborhood has scored wins with the construction of an award-winning ballpark, office space for a law firm, tech company, and other businesses.
But developers have decided to make a major strategic change in their effort to attract retail outlets. By mutual agreement, Hughes Development Corporation has not renewed a contract with Hughes Commercial Properties, which was handling retail recruitment.
The two entities operate separately, though they are connected through the Hughes family. Jackson Hughes heads Hughes Commercial Properties. He is a cousin of master developer Bob Hughes, whose son Robert is President of Hughes Development.
Robert Hughes says the previous strategy to bring in stores, restaurants and other retailers is less likely to be successful in a rapidly deteriorating retail industry.
Hughes points to research predicting up to a quarter of all malls in America could close within the next five years. A Bloomberg estimate says 8,640 stores could close nationwide by the end of this year.
Hughes says his company will even work with individual retailers.
"If you're a local business, if you're a grocery store, any type of company that's ready to go now at BullStreet…we're ready to build for you right now," Hughes said.
He says BullStreet's First Base Building has empty units on its lower level that could be filled right away by retail outlets.
While developers have not begun construction of parking decks at BullStreet, Hughes says his company is ready to provide parking space for businesses interested in what he calls "one of the best retail destinations in Columbia."
On a related issue, Hughes says he remains confident the project will be able to attract a luxury movie theater complex. Early this year, Alabama-based Cobb Theatres backed out of a plan to build a 10-screen complex featuring a restaurant and bar at BullStreet.
Copyright 2017 WIS. All rights reserved.