VIDEO: Proposal strikeout at Fireflies game was a fake
Published: Jun. 13, 2017 at 2:04 AM EDT
|
Updated: Jun. 13, 2017 at 8:36 PM EDT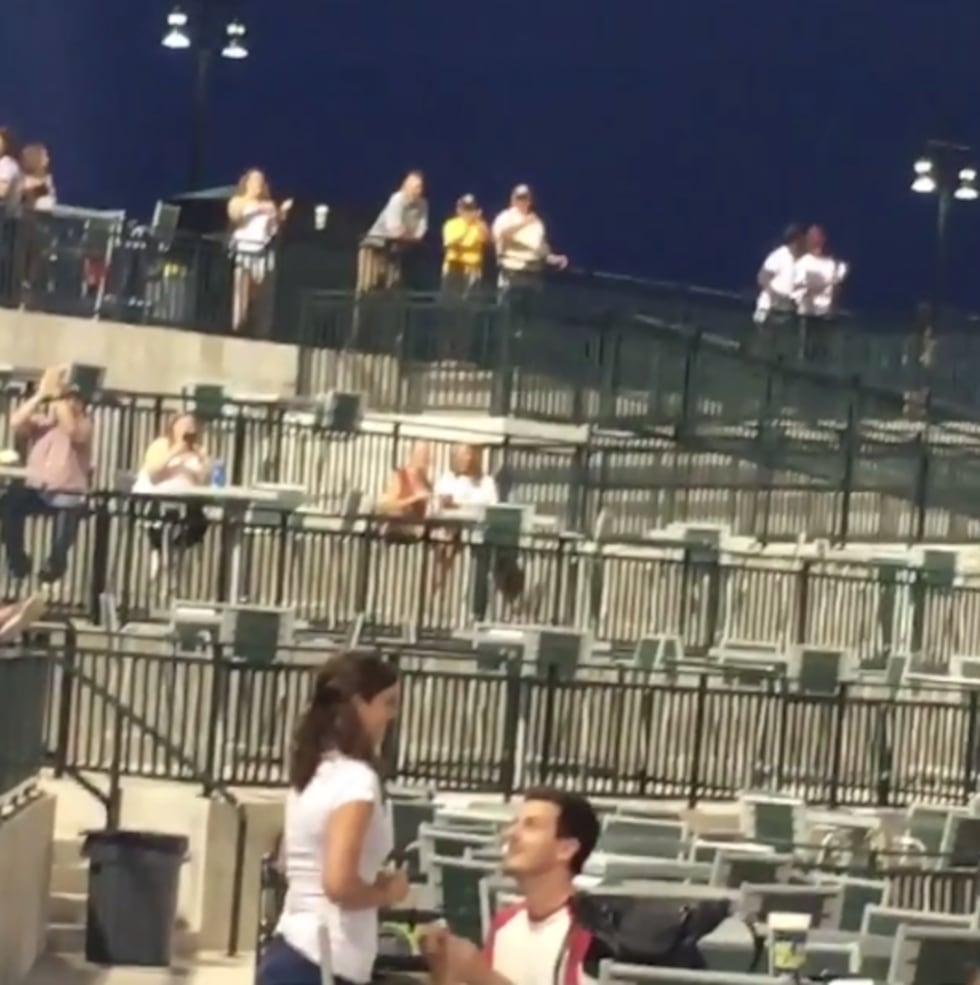 COLUMBIA, SC (WIS) - A lot of people felt bad for one Midlands man who attended a Columbia Fireflies game on Tuesday.
But SHOULD you feel sorry for him?
After a weekend that saw two proposals that ended in yes at Spirit Communications Park, one man appeared to propose to his partner. The proposal was complete with an appearance on the big screen, dancing Fly Guys, and Bruno Mars' hit "Marry You" playing in the background.
But his mate (who is a great actress) was not feeling it. As he got down on one knee, she started to back away and shaking her head no. Swing and a miss. She took her ball - well, her purse, and we assumed went home.
One woman did not think it was staged.
"I witnessed it here right now...it's real staff friend here confirmed," Taylor Burckhalter tweeted with a video.
BUT IT WAS A COLOSSAL JOKE.
A spokesperson with the Fireflies says the joke was an idea from one of their younger staff members who knew the couple and asked them to do it. The couple obliged and went along with it.
The couple is already happily married. Fireflies officials did not find the prank funny, however, and said they have spoken with the employee who understands the error in judgment.
MORE: Here's everything you need to know about the 2017 North Atlantic League All-Star Game
Copyright 2017 WIS. All rights reserved.