Greenway proposal could get green light Tuesday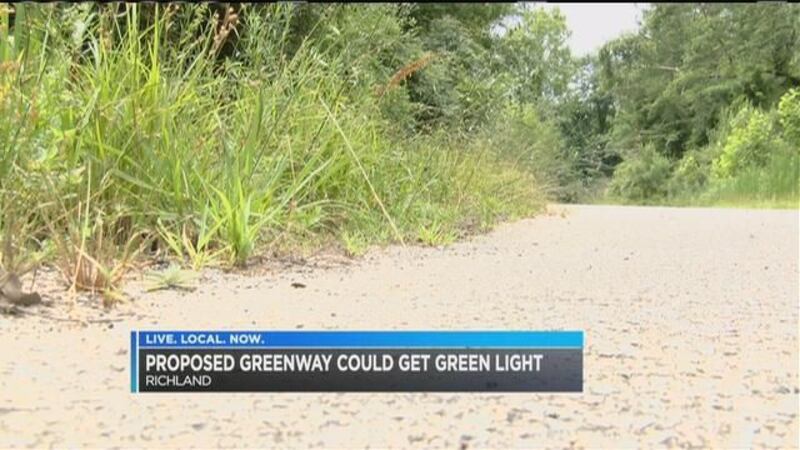 Updated: Jun. 6, 2017 at 5:52 PM EDT
COLUMBIA, SC (WIS) - Richland County Council will review a plan to add a greenway along Gills Creek Tuesday evening.
The plan, funded by about $2 million of the county's Penny Tax program, has been a sore point for some of the people living along Gills Creek since it was unveiled back in 2016.
Those who've supported it say will add quality of life and boost tourism and local business. Some also hope it can be helpful to neighborhoods still struggling to build back from the 2015 flood.
"I think any sort of ways of trying to improve this area, in general, would be really beneficial. I think I've counted over 20 something abandoned houses. It would also probably help some of the aftermaths of the flood that still hasn't gotten cleaned up fully," said Alissa Castro who lives in the South Beltline neighborhood.
The current plan calls to start the trail on the South Beltline side of Gills Creek after those living on the other side pushed back. If approved, it'll start at Fort Jackson Boulevard near Garners Ferry Road before stretching to Bright Avenue.
If the budget allows, it will extend down to Timberlane Road, although that could come in a second phase. Eventually, organizers say the trail would run all the way to Bluff Road.
Two public input meetings held in recent months drew nearly 1,000 comments from those in support of and opposed to the project. The biggest issues raised included concerns over safety, lighting, parking and long-term maintenance.
 
Organizers say those details and a design for the plan could take several months. If voted on by council Tuesday, construction's expected to begin sometime in 2018.
 
To learn more, click here to read the presentation being given to county council Tuesday night.
Copyright 2017 WIS. All rights reserved.