Woman's gut feeling about caregiver leads to strange encounter, investigation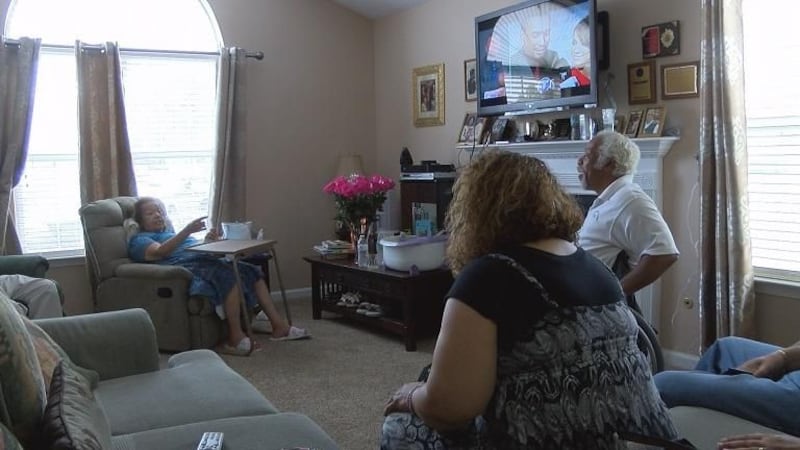 Published: May. 30, 2017 at 7:23 PM EDT
|
Updated: May. 31, 2017 at 9:31 AM EDT
COLUMBIA, SC (WIS) - A Columbia family receiving services for their elderly mother with Alzheimer's is telling their story after a strange encounter.
Tanya Rodriguez-Hodges and her brother, Luis Rodriguez, are their mother's primary caretakers. Their mother, Carmen Rodriguez, 91, has late stage Alzheimer's disease and dementia.
They were approved through certification for long-term care under the state Department of Health and Human Services to receive caregiver aid for 2 hours a day. But, it's what happened when the caregiver arrived that caused them to tell their story.
"Something was off from the very moment she arrived," Tanya said. "My spirit wasn't right. It just wasn't right."
Tanya called the agency that sent the aid and relayed her concerns. She said they were responsive and after a couple days, Tanya asked for a new aid. As it turned out, the woman who had been coming to their house for 3 days was not the caregiver who was supposed to show up.
After she confronted her, Tanya said the woman told her she wasn't who she had portrayed she was, and she didn't have any formal training.
"We were both taken aback," Tanya said. "How could something like this happen? How could a caregiver come and not actually be a trained caregiver?"
According to Tanya, the woman admitted she was a friend of the aid originally assigned to the Rodriguez house. The woman told Tanya her friend -- the original caregiver -- had asked her to step in when her car wouldn't work.
"How they planned on continuing this charade forever, I don't know," Tanya said. "But, clearly, there was an intent there to continue it."
In light of that event, Tanya and Luis have adopted new policies at their mother's house and have received a new caregiver from the same agency.
"We have cameras everywhere. Nobody enters the house with without checking ID and registration to match the car that's in our driveway to make certain that you are who you say you are," Tanya said.
It's a practice that experts recommend as well. If you're receiving caregiver aid from one of the more than 50 agencies across the state, you should ask for picture ID and the intake packet, which includes your information and the caregiver's information. You can also request an aid dress in uniform, though that varies from agency to agency.
If you have issues, you're asked to contact CLTC and DHHS.
The Rodriguez' hope that everyone learns something from their experience and follows their new careful approach.
"Our mother is our life," Tanya said. "I'm not here to be your friend. I'm not really here to be kind or gentle. I'm here to be her advocate. And if being her advocate means that I have to be a little bullish about it, then so be it."
Copyright 2017 WIS. All rights reserved.