No decision on proposal for Dreher H.S. athletic facilities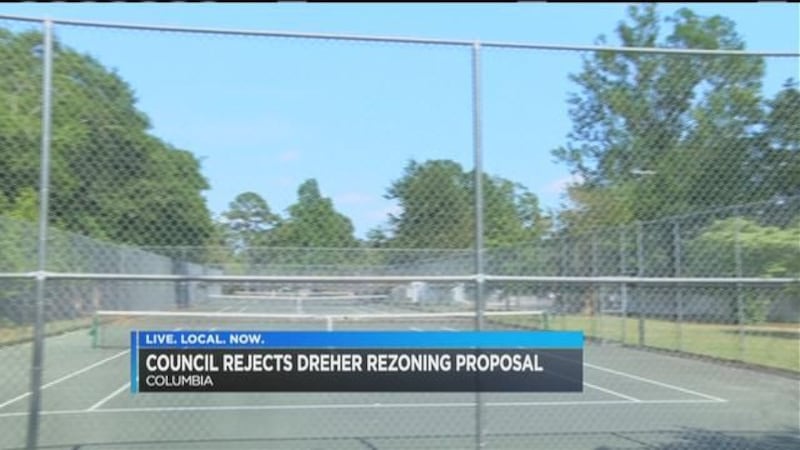 Updated: May. 17, 2017 at 6:22 AM EDT
COLUMBIA, SC (WIS) - After hours of a heated debate, Columbia City Council decided not to vote on a controversial rezoning of Dreher High School on Millwood Avenue.
Rezoning would allow the school to build five tennis courts and a multi-use artificial turf field, something the students and staff say the school does not have.
But the plan sparked controversy after nearby homeowners say the fields would disrupt their way of life.
Both sides of the issue went back and forth for hours Tuesday night debating whether or not to re-zone the high school. If rezoning is approved, then the school wants to move forward with upgrading its athletic fields.
This is the third time this issue has come up. The two previous times the proposal was denied.
Tuesday night students and staff and family members at Dreher high school stood in support of building the facilities. They said they are at a disadvantage because of where the school is located. They also compare themselves to other schools in the district and say they want to same facilities other schools have.

But tucked away behind the school are a few upscale neighborhoods. The people who live there say they're fighting for peace and quiet. They argue that building the fields would create traffic, lights and noise that would disturb their quality of life, especially for those who live directly behind the school.
According to opponents, both the school and neighborhood made an agreement back in 2003 the fields would remain grass and be used for education and training only. Residents told City Council the school is breaking the agreement but supporters say they just want the best for students present and future.
"Fair does not always mean equal. That's why Dreher has always given up so many things that others schools have. Justice is for all. Don't our Dreher kids deserve justice? Don't they deserve to have what other schools have? Why not Dreher kids? Why not our kids?" asked Sheila Myers, President of Dreher High School Improvement.

"If these fields or stadiums, 700 seats, to me, is a stadium. If it's going to be a field and children that play there. Can we not find a better place somewhere else than five feet from someone's house? That's just too tight," one homeowner in opposition told the council.
There's no date set on when the next discussion is expected to happen.
Copyright 2017 WIS. All rights reserved.