Senators reject proposal to cut taxes in road-funding bill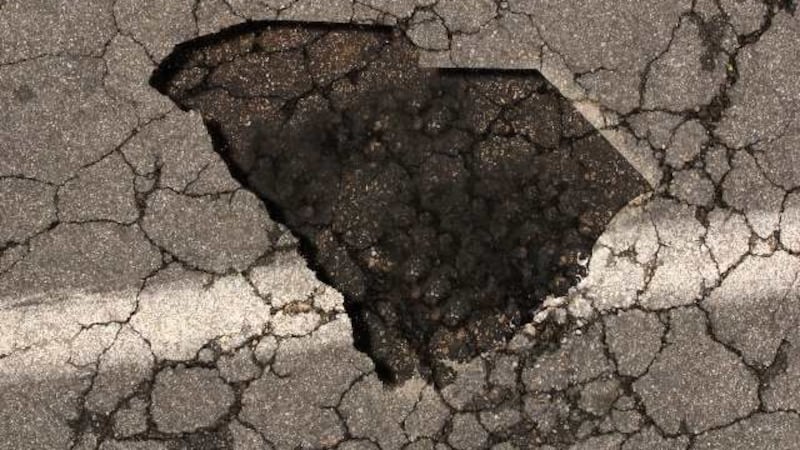 Published: Apr. 19, 2017 at 10:56 PM EDT
|
Updated: Apr. 20, 2017 at 6:22 AM EDT
COLUMBIA, SC (WIS/AP) - Senators have rejected a proposal inserting tax cuts into a bill raising revenue to fix South Carolina's crumbling roadways.
The Senate voted 22-20 on Wednesday against an amendment that would have cut income taxes and manufacturers' property taxes, and increased tuition tax credits for students and tax deductions for officers.
The proposal by Republican Sen. Sean Bennett (R- Dorchester) was expected to eventually reduce state revenues by more than $400 million annually.
Democrats argued the Legislature already doesn't adequately fund core government functions.
The debate on other amendments continues. Democratic Sen. Vincent Sheheen (D- Kershaw)  said inserting tax cuts would likely kill the road-funding effort for another year.
"Right now, we're seeing probably the death of the roads bill in South Carolina. It's being turned, attempted to be turned into an income tax cuts bill by those who care more about income tax cuts to the wealthy. That means cuts in teacher pay, that means cuts in the amount of law enforcement we can have, that means cuts to the decimated Department of Social Services budget," Sheheen said.
Bennett contends a bill that only raises gas taxes and fees for roadwork won't get the supermajority approval needed to override Gov. Henry McMaster's threatened veto.
"So, this is all about getting a roads bill passed and put into law, alright. It's clear, we've got three bodies. We've got the House, we've got the Senate, and we've got the Governor's office. Everybody has a different view. But it's clear to me, and it's been clear for three years now, that a straight up tax increase, while it may have enough votes to pass both bodies, does not have enough votes to survive the governor's veto," Bennett said.
After hours of debating amendments to the bill on income tax cuts Wednesday, no actions were taken. The senate will return Thursday morning to continue their discussions.
Copyright 2017 The Associated Press and WIS. All rights reserved. This material may not be published, broadcast, rewritten or redistributed.