Coach Staley on Final Four: "It's what you play for"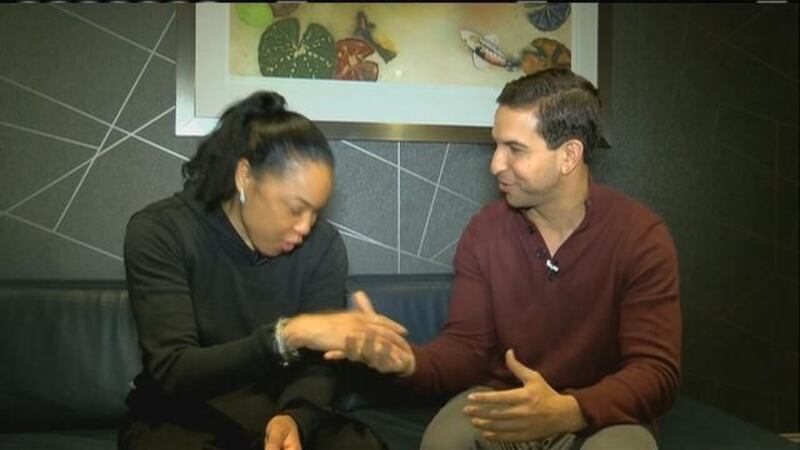 Updated: Mar. 30, 2017 at 8:27 AM EDT
DALLAS, TX (WIS) -- WIS News 10's Joe Gorchow is covering the University of South Carolina Women's Basketball team in Dallas for the Final Four. Here's the transcript from his interview with Head Coach Dawn Staley:
MOBILE USERS TAP HERE TO WATCH THE INTERVIEW
Gorchow: "Welcome back to the final four, second time in three years, what does it mean to have this opportunity?"
Staley: "It's awesome that our players and our program get to experience it all over again because it was so special the first time around. And also it's rewarding because we fell short last year. we had enough talent to get to this level and I'm happy that we were able to bounce back and get to Dallas because it's something we've always wanted. It's something that was a goal of our players and for them to put themselves in position to be here is quite incredible."
Gorchow: "This stage is incredible. What was it like yesterday arriving at the hotel with all the festivities and hoopla surrounding this whole thing?"
Staley: "That's what you play for, you put yourself in a position to receive that. That is the best part of coming into a Final Four city. They love you and it's something you want your players to experience for the hard work that they put into the season."
Gorchow: "What's it like trying to take down your mentor, Stanford head coach Tara VanDerveer. What has she meant to you and your personal growth as a coach? How will the emotions be Friday when you look over and see your mentor and good friend?"
Staley: "Tara has meant so much to me and so much to the game. People that have touched my career like Tara has set the example for how I want to be. I want to give back to the game and help the game grow. Tara has helped the game grow through me. she taught me as young player how to look at film, prepare, to pay attention to details. The little nuances that will give you and create an edge to win basketball games."
Gorchow: "What it mean for you to complete the mission?"
Staley: "To be national champions, completes the mission. It completes my career to be quite honest. This is something that I haven't been able to do, to put ourselves in this position and then actually do it would mean the world to me."
Gorchow: "What's your favorite part about being a head coach?"
Staley: "My favorite part is probably being a dreamer for our players. To see them win that Elite Eight game and seeing the smiles on their faces is priceless. We never doubted them so they felt that. We always talked about that we have enough in the room to accomplish our goals. When you have that confidence they feel that."
The Gamecocks play Stanford Friday night at 7:30 on ESPN.
Copyright 2017 WIS. All rights reserved.