Midlands O'Charley's location closes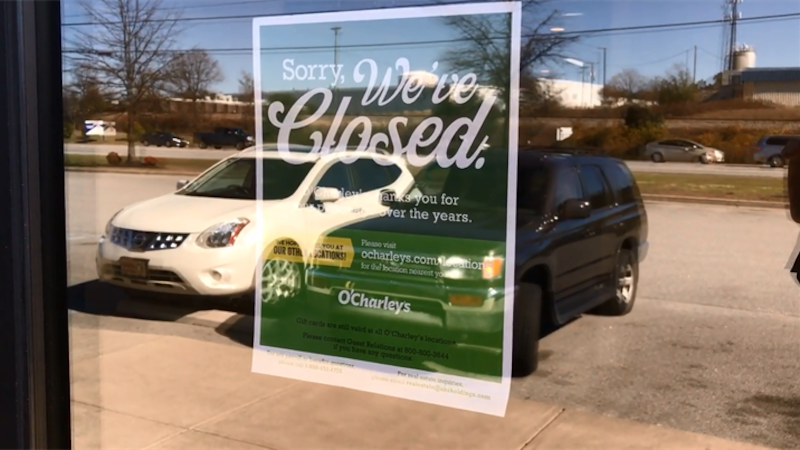 Published: Mar. 15, 2017 at 9:28 PM EDT
|
Updated: Mar. 16, 2017 at 4:41 AM EDT
COLUMBIA, SC (WIS) - An O'Charley's location in Columbia closed its doors this week.
The restaurant location at 10136 Two Notch Rd. has shut its doors. A sign telling potential customers appear in the door. The restaurant signs also has been removed.
A statement from O'Charley's vice president of marketing David Ellis said:
We made a difficult decision to close an underperforming restaurant on Sunday that was nearing the end of its lease.

This was a difficult decision and we appreciate our guests and the friends we have made over the years, and are thankful for our team members, who provided great food and excellent service to our guests.

We are assisting our team members in their transition to new employment.  We invite our guests to enjoy dining with us at our nearby Lexington location.
This isn't the first closure of a popular restaurant to happen recently. Late last month, the Carrabba's location near Sparkleberry Lane also closed.
The Lexington location at 5595 Sunset Blvd. remains open.
Copyright 2017 WIS. All rights reserved.