SC firefighters want law allowing them to carry handguns at emergency scenes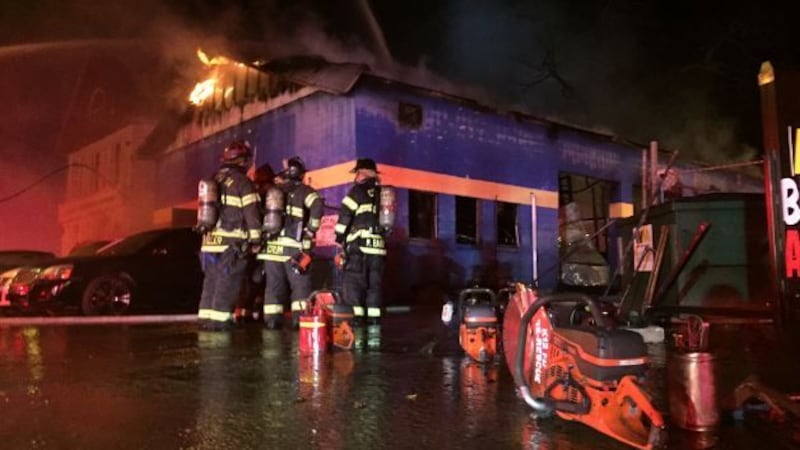 Updated: Mar. 8, 2017 at 6:17 AM EST
CLARENDON COUNTY, SC (WIS) - Wednesday, firefighters from across the state are pushing for lawmakers to pass bills that will provide more safety to themselves and the communities they serve. It is the state's Annual Fire Service Legislative Day at the State House.
Firefighters have a dangerous job, constantly risking their lives as they are among the first people to arrive at an emergency scene. Sometimes, it's more than fire that can make their jobs difficult.
There's even the potential they can become the victim of a crime. So firefighters are asking lawmakers to pass a bill that will allow them to carry a handgun when responding to an emergency.
Right now, state law only permits law enforcement officers to carry handguns at emergency scenes. Firefighters are asking lawmakers to amend the bill to include first responders such as firefighters and EMS personnel.
Nationwide, there have been incidents where firefighters have been assaulted while responding to a scene. In 2015, in Spartanburg a man was convicted of assaulting a firefighter who responded to a domestic violence call. Days later in a separate incident in Maryland, firefighters say they were shoved and punched while running hose into a burning home.
Chief Francis Richbourg with the Clarendon County Fire Department says the law is necessary.
"We have certainly run into homeowners or individuals on the scene who was currently presenting a danger to us. An individual has stopped by or showed up to the scene and made me feel queasy about their intent," she says.
They are also pushing for a bill that allows someone who assaults a firefighter to be charged with aggravated assault and battery.
The two bills were  introduced in January and presented to a judiciary committee for review.
Another bill being discussed Wednesday involves the inspection of smoke alarms in rental homes.
Firefighters say landlords renting out homes should be required to ensure the homes are approved and with properly functioning smoke alarms. They also want the landlord to complete a smoke alarm compliance sheet and establish penalties for violations.
Currently the law does not require landlords to complete a guideline when it comes to smoke alarms.
Chief Richbourg says the bill could possibly help save a life.
"They don't think about a working smoke detector unless they had a fire before or unless somebody brought it to their attention," she says. "They don't realize how many people have died in fires because of the lack of  working smoke detectors -- and I emphasize working."
The bill was introduced in January and is currently residing in the House Committee. No word on a timetable on it if or when it will pass.
Copyright 2017 WIS. All rights reserved.