Columbia neighborhood says proposed greenway threatens privacy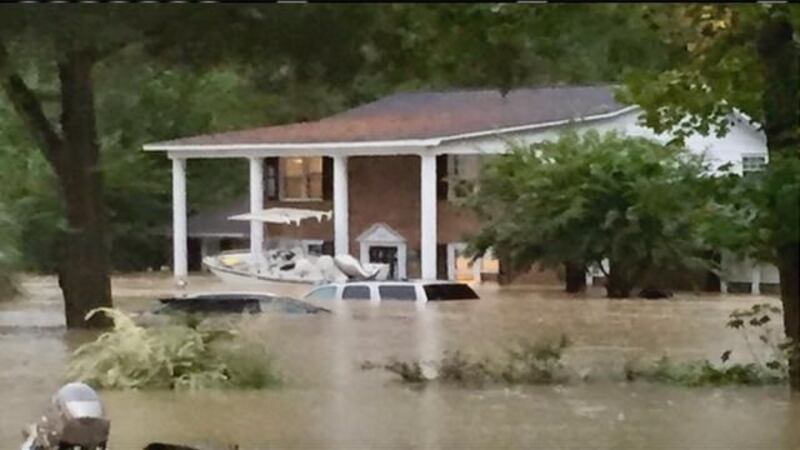 Updated: Mar. 7, 2017 at 10:30 PM EST
A Columbia neighborhood devastated by the 2015 flood is now facing a new fight.
Those living along Burwell Lane in the Crosshill neighborhood say they bought their homes for the peace, tranquility, and privacy Gills Creek offered. Now they say a proposed greenway is threatening that.
In the Steinhaus home, nearly every room looks out on Gills Creek. But now, they're worried about who could soon be looking in.
"People will be able to see our routines. It opens up, not only us but our child to everything," said Beverly Steinhaus.
Beverly and Nick are just two of the nearly 100 signatures on a petition headed to Richland County Council. They're asking that a greenway proposed to run just across Gills Creek from their homes the full length of Burwell Lane is moved to the other side of Ft. Jackson Boulevard.
"We feel like it doesn't need to run behind Burwell Lane to be an asset to the community. It could start a little further down, so our neighbors could have easy access that wants to use it, but we'd still keep our privacy and all the things we love most about our property," said Steinhaus.
Meanwhile, county officials say nothing is set in stone.
"The last thing in the world I would want to do would be to build a greenway for the kind of money that's going to go into this thing that a large group of people would find totally objectionable," said Richland County Councilman Greg Pearce.
Councilman Pearce and others have spent the last year coming up with a new greenway plan after another neighborhood said no. He believes folks along Burwell Lane didn't at the time because they were still rebuilding from the October flood.
"We all on this street have suffered so much devastation and loss," Pearce said. "We're trying to get back to normal around here, and now we have the stress of fighting this greenway project in our backyard."
There are two petitions circulating to stop the project. This one is just for those in the Crosshill neighborhood and another welcomes anyone's signature.
The public comment period for the project ends March 9, but Councilman Pearce says the council will continue to accept feedback after that.
Copyright 2017 WIS. All rights reserved.