3 hospitalized after elderly driver crashes car into Midlands library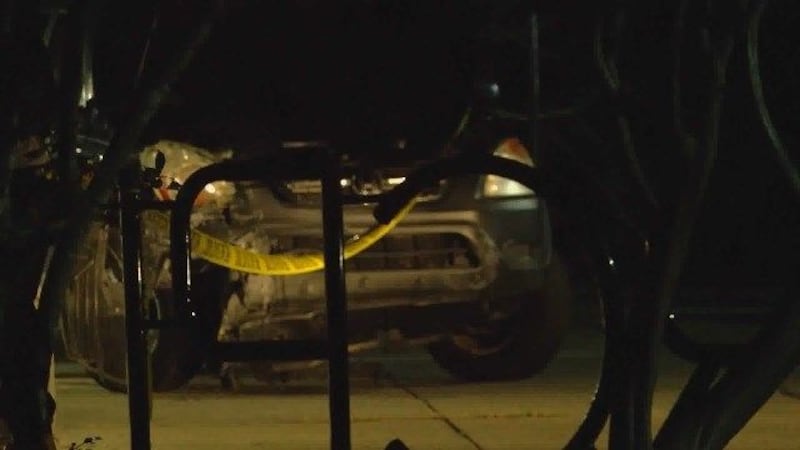 Published: Feb. 21, 2017 at 12:07 AM EST
|
Updated: Feb. 21, 2017 at 6:38 AM EST
COLUMBIA, SC (WIS) - Three people were taken to the hospital after an elderly woman drove into a Midlands library.
The incident happened at Richland Library Northeast, located at 7490 Parklane Road around 6:30 p.m.
According to Lance Corporal Matt Southern with the South Carolina Highway Patrol, the elderly driver pulled up into a handicap parking spot, but according to witnesses on the scene, had pulled up too far, and attempted to back up.
When she put her car in reverse, the woman hit two vehicles: a Ford F-150 with a passenger and an unoccupied Chevy Tahoe.  After that, she put her car in drive and unexpectedly drove into the front of the library, striking a person coming out of the front door.
The elderly driver, the truck passenger, and the customer leaving the library were taken to the hospital, but are expected to be OK, Lance Corporal Southern said.
The Richland Library Community and Media Relations Coordinator Emily Stoll released a statement saying:
Around 6:30 p.m., Monday, February 20, a vehicle struck the front entrance of Richland Library's Northeast location (7490 Parklane Road) as well as a customer who was standing outside the building.

Richland Library staff worked quickly to check on the conditions of our customers and were safely able to get everyone out of the building. Authorities are working to determine exactly what happened.

The extent of the injuries to the driver of the vehicle and the pedestrian are not known, and due to HIPAA laws, that information will have to be obtained by law enforcement.

Our hearts and thoughts go out to those who were directly impacted. A structural engineer will be onsite first thing in the morning on Tuesday, February 21 to make sure the building is safe for staff and customers to enter.

Richland Library Northeast anticipates being open during regular business hours. Damages to the building are currently being assessed."
The names of those hospitalized have not been released. SCHP continues to investigate the collision.
Copyright 2017 WIS. All rights reserved.