Man driving 120 mph during chase pleaded guilty to shooting pregnant woman 10 years ago
Published: Dec. 6, 2016 at 3:40 PM EST
|
Updated: Dec. 6, 2016 at 8:39 PM EST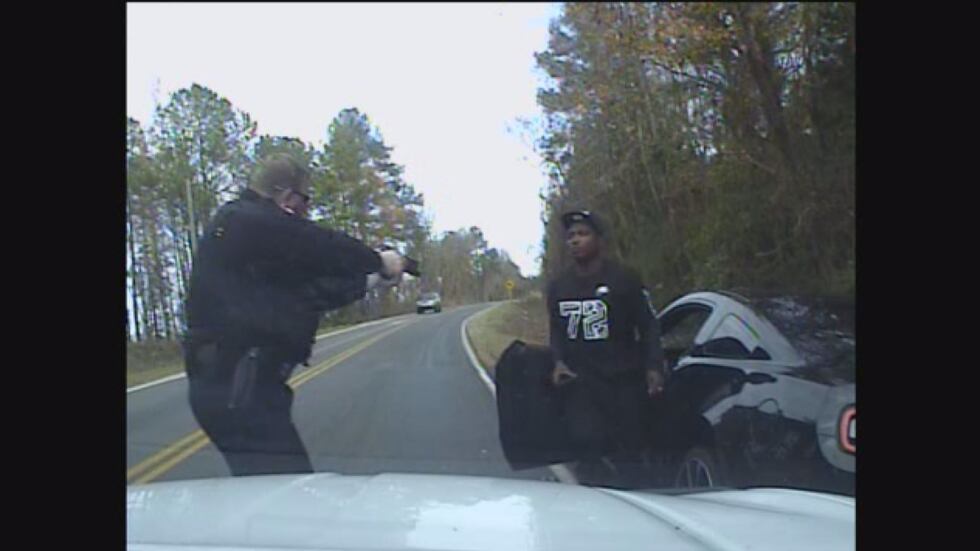 CAMDEN, SC (WIS) - Kershaw County Sheriff's deputies say they've arrested a man who was driving at speeds of up to 120 mph while refusing to stop for deputies. Records show that same man pleaded guilty to shooting a pregnant woman 10 years ago and that he is currently on probation for a drug offense.
Sheriff Jim Matthews says 32-year-old Shamari Delresse Jones of Columbia was arrested Saturday and charged with speeding, failure to stop for blue lights and drug possession.
Matthews says a deputy responding to complaints about drivers speeding in wooded, residential areas of Kershaw County spotted Jones driving 105 mph on Flat Rock Road. Matthews says the deputy tried to stop Jones, who then sped away, reaching speeds of up to 120 mph along curves.
The sheriff says Jones eventually stopped and was arrested without further incident. A substance suspected to be crack cocaine was found in his car.
"Another dangerous man with a history of violence to include serious traffic offenses and who should be in prison is on the street endangering the public," says Matthews. "And now, he has made bond after these most recent arrests and is back out on the street again. Smh."
Matthews has been vocal about people who are charged with committing crimes while released on bond.
Jones was released from jail on bond. It wasn't immediately clear if he had an attorney.
According to Matthews, Jones has an "extensive criminal record" with arrests for multiple traffic offenses to include public disorderly conduct, armed robbery with a deadly weapon, assault and battery with intent to kill (2 offenses), petty larceny, assault and battery of a high and aggravated nature (2 offenses), possession of a stolen pistol, unlawful carrying of a weapon, failure to stop for a blue light, discharging a firearm, possession of cocaine (2 offenses), gang violence, entering premises after warning, drinking alcohol in public conveyance, possession of a stolen vehicle, narcotics violations (numerous), habitual traffic offender and open container.
In one of those cases, Jones was sentenced to five years in prison after pleading guilty to assault with intent to kill after he was arrested for firing a shot in 2006 that hit a pregnant woman in the neck. The woman and her mother were on their way home from a shopping trip at Farrow Road and 277 when they stopped at a red light and she was hit with the gunshot.
Jones is on probation for drug charges out of Richland County. The probation began April 8, 2015 and was scheduled to end on April, 7 2018.
Copyright 2016 WIS and The Associated Press. All rights reserved. This material may not be published, broadcast, rewritten or redistributed.