What We Learned: Western Carolina vs. South Carolina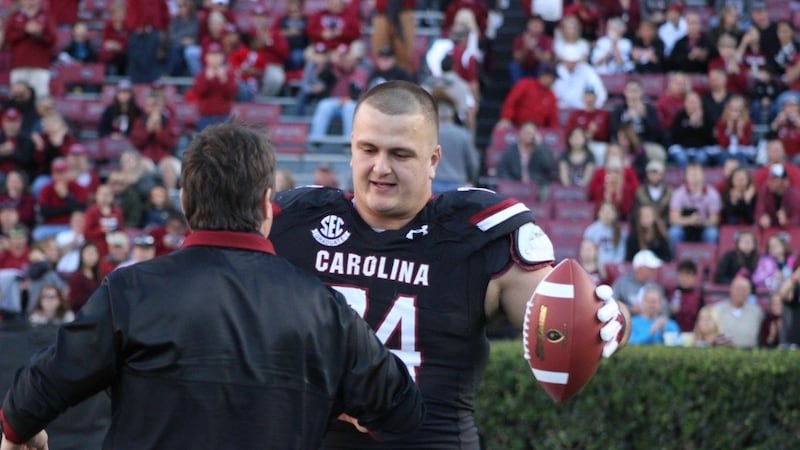 Updated: Nov. 19, 2016 at 11:39 PM EST
COLUMBIA, SC (WIS) - Here are three takeaways from Saturday's 44-31 win over Western Carolina.
Get Your Bowling Shoes
It's been a long two seasons since South Carolina last appeared in a bowl game. A 7-6 squad led by the Head Ball Coach Steve Spurrier finished the regular season with six wins before defeating Miami 24-21 in the Duck Commander Independence Bowl in Shreveport, La.
For the seniors, getting to a bowl means a lot. However, they know it means just as much if not more to the underclassmen as well.
"It's a huge relief," said Gamecocks senior offensive lineman Mason Zandi, "but our mindset is a next-game mentality. But it's even bigger for the program moving forward. To get a bowl game, especially on Senior Night, just solidifies how much this team fights and how much this crowd keeps us in the game."
To a man, the players will tell you getting to a bowl was an important goal for the team this year. Now that they've made themselves bowl eligible, the question is now where will they go.
Show Eligible
The Gamecocks didn't just become bowl eligible Saturday night. They also earned a free concert from USC alum Darius Rucker.
The country music star said if the Gamecocks won six games this year, he'd hold a free show at the Horseshoe. Rucker confirmed that promise following Saturday's game.
Muschamp later confirmed that USC president Harris Pastides would be the emcee at the concert.
On to Clemson
While there's reason for the Gamecocks to celebrate, there's still one piece of business that remains before they can begin thinking about their bowl game. USC will travel to Death Valley to take on No. 4 Clemson. On Saturday, the Gamecocks gave up 234 yards to Catamounts quarterback Tyrie Adams. Next week, the Gamecocks see another dual-threat signal caller in Deshaun Watson.
"He's not a good player," Muschamp said of Watson. "He's a great player. He's a guy that's up for the Heisman and, if they give it to him, they're not making a mistake. He's really good. So, he's a guy that we've got a lot of respect for. We're going to need to play extremely well in the ball game defensively. We need to tackle better."
Saturday, the Gamecocks gave up 307 yards and allowed their largest point total of the year. As they prepare to face arguably their toughest opponent this year, there are a few things Will Muschamp said his team will need to fix.
"Defensively, we're still a work in progress," said Muschamp. "It's frustrating. We've got to be mentally dialed in all the time and be really right with what we're doing defensively."
STAT OF THE DAY
South Carolina recorded a season-high 588 yards of total offense. Of that, 422 came on the ground for the Gamecocks. That includes Rico Dowdle's career-high 226 yards. Four of USC's five touchdowns came were produced by the running game.
Copyright 2016 WIS. All rights reserved.