Advocates push free lunch program for SC students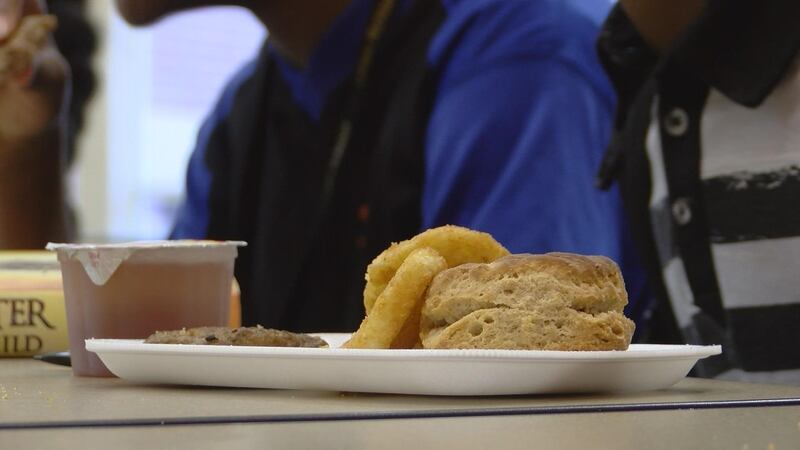 Published: Aug. 30, 2016 at 7:49 AM EDT
|
Updated: Aug. 30, 2016 at 9:28 AM EDT
COLUMBIA, SC (WIS) - At Crayton Middle School, the cafeteria line looks a little different than other schools. Kids still pick up a tray and wait their turn in line but once they get to check out, there's no cash exchanged. No money spent at all.

Crayton and all Richland One schools are some of the first in the Midlands to offer every child free breakfast and lunch without proof of income and without lengthy paper applications, thanks to funding from the USDA's Community Eligibility Provision.
 
The funding is offered to schools where 40 percent or more of the student body qualifies for free or reduced lunch.
 
End Child Hunger SC, which works year round to help the one in four South Carolina kids at risk of experiencing hunger, said it hopes schools like Crayton Middle can serve as an example to others.
 
"We definitely want to get more people doing this. There are definitely more. Particularly in the Midlands there are only a handful of schools or school districts that are opted into Community Eligibility Provision. So it's definitely something, working with Richland One and hopefully some other folks that have already adopted CEP at their schools to be able to showcase that this is a model that schools should use if they meet the qualifications," said End Child Hunger SC's Ashley Page.
 
Page said some districts have been hesitant to get involved because of the stigma attached to identifying as a low income school. She added others opt out because some schools in their district qualify while others don't, which can cause confusion and conflict among parents.
 
Richland One is entering its second year as a CEP school.
 
Director of Nutrition Services Tracy Dixon said the district waited a year to participate because it was worried participation could cause the district to lose
other funding, since many programs and services determine eligibility based on the number of free and reduced lunch eligible students. However, it was just the opposite.
 
"We've got increased awards, gr ant awards, based on our CEP eligibility. This year for fresh fruits and vegetables, we have 19 schools in our district that qualify for that gr ant and have been awarded this year. So there's a tremendous amount of support based on having that status, or Community Eligibility Provision in our district," said Dixon.
 
Dixon went on to say the program saves some families in their district more than $400 a year.
 
To see a list of which districts qualify, click here and then select the CEP School Eligibility List link.
Copyright 2016 WIS. All rights reserved.