Partnership between USC, biofuel company promises program funding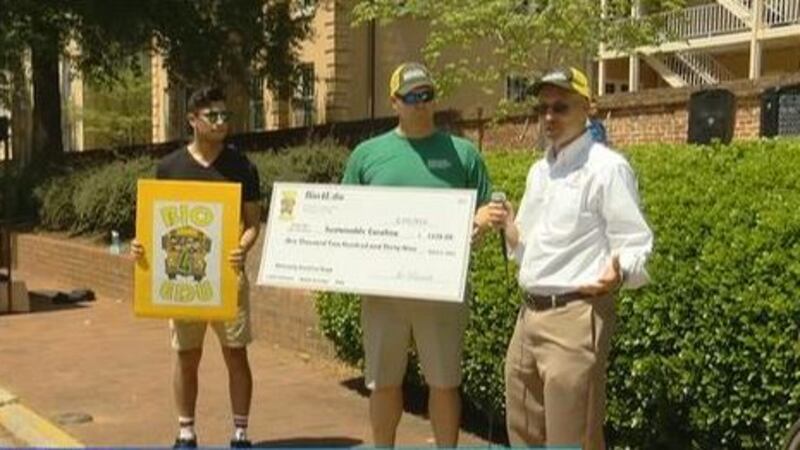 Published: Apr. 19, 2016 at 10:08 PM EDT
|
Updated: Apr. 20, 2016 at 2:32 AM EDT
COLUMBIA, SC (WIS) - It was a big win for sustainability on USC's campus Tuesday when a local green grease program made a new partnership official.
Midlands Biofuels of Winnsboro presented USC with $1,200 toward sustainability programs on campus.
Through the program, the company takes used cooking oil produced by the school and other local businesses and turns it into biofuel that they then sell. A portion of each gallon sold will then be donated to the university program.
"What I see for the future is a funding tool for the college to use for programs that are sustainable, that research green energy and doing something better for the local environment and the economy," said co-owner "Bio" Joe Renwick.
Right now, Midlands Biofuels has similar partnerships with schools all over the state, and it hopes to continue spreading throughout the southeast.
Copyright 2016 WIS. All rights reserved.