Sheriff challenger concerned about crime "spike" in Northeast Richland Co.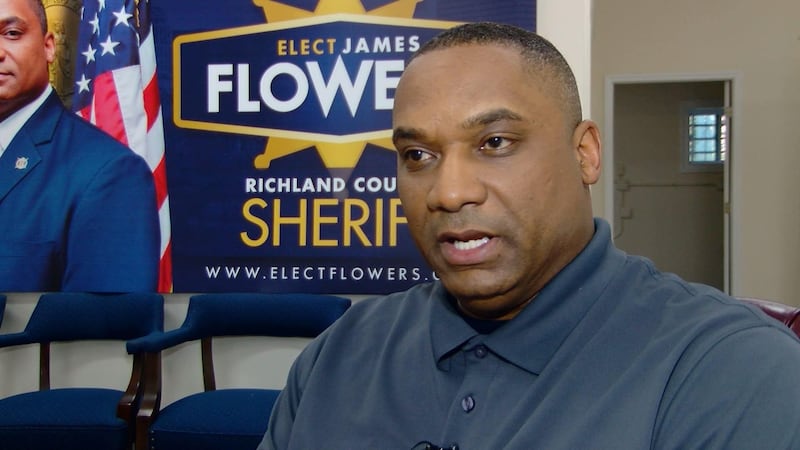 Published: Mar. 11, 2016 at 4:11 AM EST
|
Updated: Mar. 21, 2016 at 3:30 AM EDT
COLUMBIA, SC (WIS) - Former SLED agent James Flowers is concerned about what he calls a spike in violent crime near his Northeast Richland County home.
"I think people are concerned right now because of the great number of concerns that have occurred in the Northeast," he told WIS.
Since December, there's been a murder case that led investigators to a plot of woods off Farrow Road, a robbery that turned into a murder at a gas station on Lee Road, a motorcyclist shot and killed on Long Green Parkway, a shooting in a Publix parking lot on Hard Scrabble Road, and a murder on Seton Hall Drive.
Flowers, who's planning to challenge Sheriff Leon Lott in the Democratic primary for Sheriff, said the spike in Northeast crime will be a cornerstone of his campaign.
"These are areas that I frequent. You know, a woman shot at Publix. I shop at Publix at least twice a week -- that very Publix. The gentleman shot on his motorcycle on Long Green Parkway -- that's the way I go when I go downtown," he said.
Sheriff Lott addressed the series of crimes on Wednesday. He told the public it didn't need to fear a serial shooter, instead he blamed most of the shootings on drug deals gone bad and promised corrective action.
Related: Sheriff Leon Lott on recent crimes: 'We've got a problem in the Northeast'
"High visibility with our deputies, using our school resource officers to talk to our kids and get the word out, our CAT team going to community meetings and letting the community know what's going on, and this right here, getting the word out and not keeping it secret," Sheriff Lott said.
Flowers, meanwhile, is voicing his opinion.
He forwarded a February news release to reporters on Thursday and said he spoke out on the spike in crime in Northeast Richland County a month before the sheriff's news conference Wednesday.
He said he believes sheriff's department leadership has become predictable and said fewer press conferences and more community policing is part of the fix.
"Every deputy that wears a badge, every deputy that is in the department, is a part of the community. They're out of their cars, they get to know people in the community, and they get to know community leaders," he said.
Flowers also pointed out in his press release that violent crime has gone up in some categories displayed on the Sheriff's Department website.
A Sheriff's Department spokesperson sent WIS some numbers that list the number of arrests for certain crimes since December: six adults for aggravated assault with a firearm, six adults for robbery, two juveniles for armed robbery, four adults for homicide, and twelve adults for narcotics.
Copyright 2016 WIS. All rights reserved.