Lexington teacher wins the 'Oscar of teaching'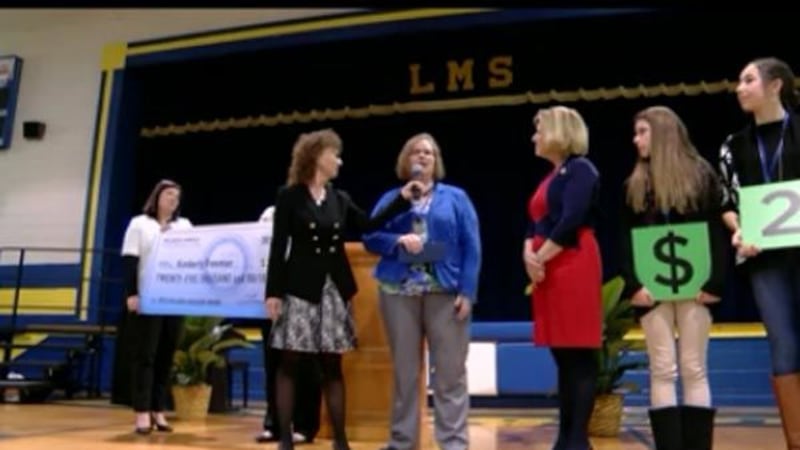 Published: Feb. 9, 2016 at 8:16 PM EST
|
Updated: Feb. 19, 2016 at 8:16 PM EST
COLUMBIA, SC (WIS) - A Lexington Middle School teacher received one heck of a surprise Tuesday morning in the form of an award known as the "Oscar of teaching."
Kimberly Freeman, a Latin teacher at the school, was presented the Milken Educator award and a $25,000 check at a surprise school-wide assembly.
The prestigious award recognizes the exceptional work of this educator as a model for the state and nation.
"Teaching is easily the way to reach tomorrow, and it's the way we have hope moving forward," Freeman said. "It's the profession where you can touch lives of so many different people and so many different walks of life and so I think it's just super honoring that I get to wake up and do that everyday."
Freeman says she will use some of the money to put back into her classroom.
Copyright 2016 WIS. All rights reserved.