Devine Street sex shop Taboo is closing its doors after years-long legal battle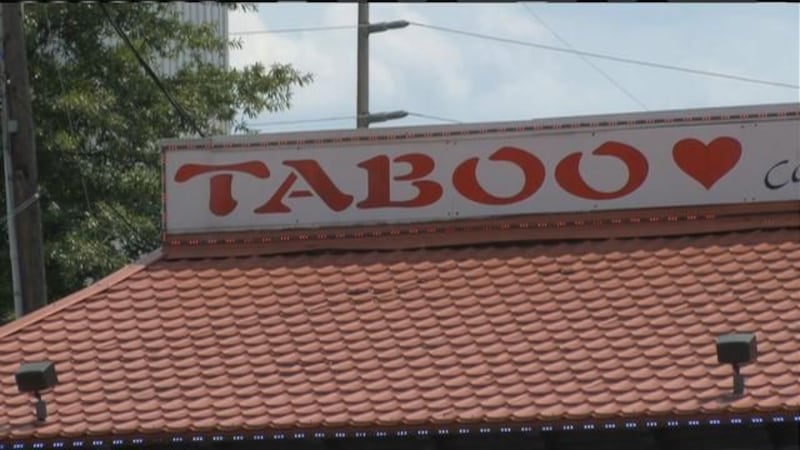 Published: Feb. 3, 2016 at 9:51 PM EST
|
Updated: Feb. 13, 2016 at 9:51 PM EST
COLUMBIA, SC (WIS) - A years-long battle between the City of Columbia and the owner of an adult business appears to be ending.
The store known as Taboo is closing its doors.
Taboo opened a few weeks before Christmas 2011 and almost immediately came under fire from city leaders. They said an adult business in that location, the 4700 block of Devine Street, would be a magnet for crime and a drag on surrounding commercial and residential areas.
City council action and litigation quickly followed.
About two years ago, a suit filed by owner Jeff White went before a federal judge with his attorney accusing the city of "shifting, arbitrary" tactics against a business selling legal products protected by the First Amendment.
The city responded in part by providing White with a list of 45 other sites where he could relocate.
But last month, federal Judge Terry Wooten issued another ruling in favor of the city.
Last Friday, a city attorney notified the business it was violating zoning rules and had seven days to close.
"We've never had any police reports on this place. We've never had any issues, robberies, you know, any of that secondary effects that they keep talking about," Taboo Manager Larry Boyer said. "We've never been shown where we've created any kind of secondary effects. We kind of feel we've been open since 2011. If the people of the city didn't want us here we'd been out of business by now. You know the people want us here. The city government doesn't want us here."
Boyer says Taboo might have pursued a Fourth Circuit appeal of the lower court ruling, but that could take time.
Meanwhile, the city could have fined owner White $500 dollars a day and ordered him to jail for 30 days for each day the store remained in business. It does not appear at this point there are any plans to seek a location outside the city limits.
Copyright 2016 WIS. All rights reserved.