UPDATE: Muslim leader denounces terror attack against Orangeburg County man and his home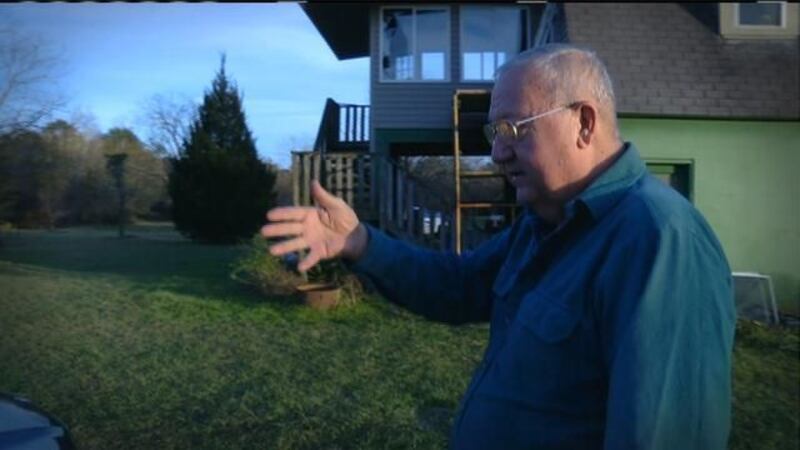 Published: Nov. 25, 2015 at 10:05 AM EST
|
Updated: Dec. 5, 2015 at 4:32 AM EST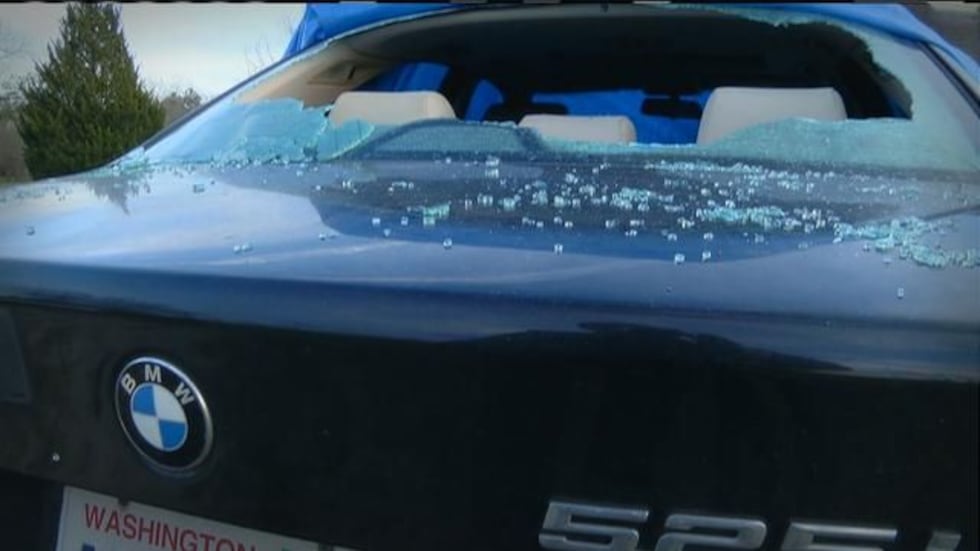 ORANGEBURG COUNTY, SC (WIS) - Bo Daniels says he was injured fighting terrorists overseas, but he's now battling them here at home.
"What these boys are doing is falsehood," Bo said. "It's ignorance. It's hateful. If it was something they were proud of, they would do it in the open like a man."
Daniels' 41-year-old brother-in-law said two white men in a pick-up truck pulled up to his home off Mack Road on Thursday and talked to him. Daniels said the two asked a number of questions about his brother-in-law's wife, but that's not all.
"They asked him if he was a Muslim. He's an Indian from India. He has a dark complexion and straight black hair," said George Daniels, Bo's father and father-in-law of the Indian man.

He said his son-in-law didn't think much of it until early Saturday morning before dawn when his car alarm started blasting.

"He was standing up on the porch right up here, and he saw two gentlemen in the yard, two Caucasian males. There was a dark pick-up truck parked there in the yard," George said.
The 41-year-old man, who didn't wish to be on camera or even give his name out of fear of retaliation, didn't see much more as a barrage of bricks rained down, including one that narrowly missed him.

He didn't get a good look at the attackers and said their faces were obscured with masks. He did notice both a Confederate flag and American flag in the bed of their pick-up truck.
But the man, who grew up Hindu, tells WIS he did hear words like "Muslim," "Islam," and "ISIS" as windows were smashed by the two attackers.

"The one that was thrown through the window there ended up down here on the floor," George said. "Stupid people are the kind of people that do this."
An incident report details the events noted that the vandals did about $16,000 worth of damage. 

The Orangeburg County Sheriff's Office is investigating the attack. George believes it's a hate crime, since his daughter also got a couple of text messages from a now disconnected number.

"The text message on Thursday was from the 'Council of Patriots,'" he said. "They said she was a jihad loving b**ch and all this stuff."
"I've never heard of the 'Council of Patriots," Bo said, "but I'm very familiar with how they're going about doing things. They remind me of the Taliban, and I know that firsthand."

The family received yet another threatening text message on Tuesday afternoon.
 
"The Muslim jihadist will face the virgins and Allah this week," it read.
As deputies continue to investigate an attack against a man's home in Cordova after suspects assumed he was a Muslim, the leader of the Peace and Integration Council of North America is denouncing the crime.
"I would consider, certainly, we condemn such action and such actions," Chaudry Sadiq said.
The family is hoping law enforcement will eventually make arrests and the hate ultimately comes to an end.
"Cordova is a very small town," Bo Daniels said. "I grew up there. That's my home, and we're not like that. I don't know who these people think they are, but this is not the people that I grew up with."

Copyright 2015 WIS. All rights reserved.