Lake Elizabeth homeowners worried neighborhood may remain in shambles after flood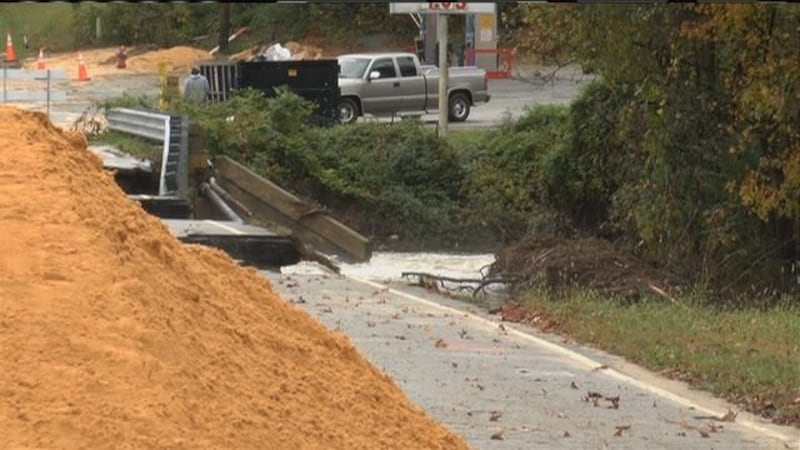 Published: Nov. 20, 2015 at 11:16 PM EST
|
Updated: Dec. 1, 2015 at 12:10 AM EST
BLYTHEWOOD, SC (WIS) - Lake Elizabeth residents in Northeast Richland County are hoping to get some assistance to rebuild the area after the flood.
After last month's flood, the Lake Elizabeth dam breached, causing Wilson Boulevard to wash away.
Friday, homeowners met with the South Carolina Department of Transportation and with Department of Health and Environmental Control officials.
Tony Magwood with SC DOT explained construction cannot begin on Wilson Blvd. until the dam is repaired.
The dam is owned by the Homeowner's Association and regulated by DHEC.
John Litton with DHEC said in order for the dam to be repaired, the HOA's engineers must meet DHEC's regulations before given a permit to rebuild.
At this time that step has not been completed.
The homeowner's association says their engineers project it will cost at least 500-thousand dollars to repair the dam, money they say they just don't have.
"We can't pay for it, that's a half a million dollars," Natalie Washington Weik said. " This is a small community and we don't have that type of stash."
Karen Long said she moved to the area for the nice view, one that has now been ruined due to the flood.
"We can't come up with it so, I think we're just going to have to lose our lake," Long said.
Another reason they're anxious to get the road fixed, is because for now traffic is being redirected through many of their once quiet neighborhoods.
Homeowners say they plan on asking the state for assistance.
Copyright 2015 WIS. All rights reserved.