NOW WHAT? Recovery efforts after historic flooding continue
Published: Oct. 5, 2015 at 12:52 PM EDT
|
Updated: Oct. 26, 2015 at 12:18 PM EDT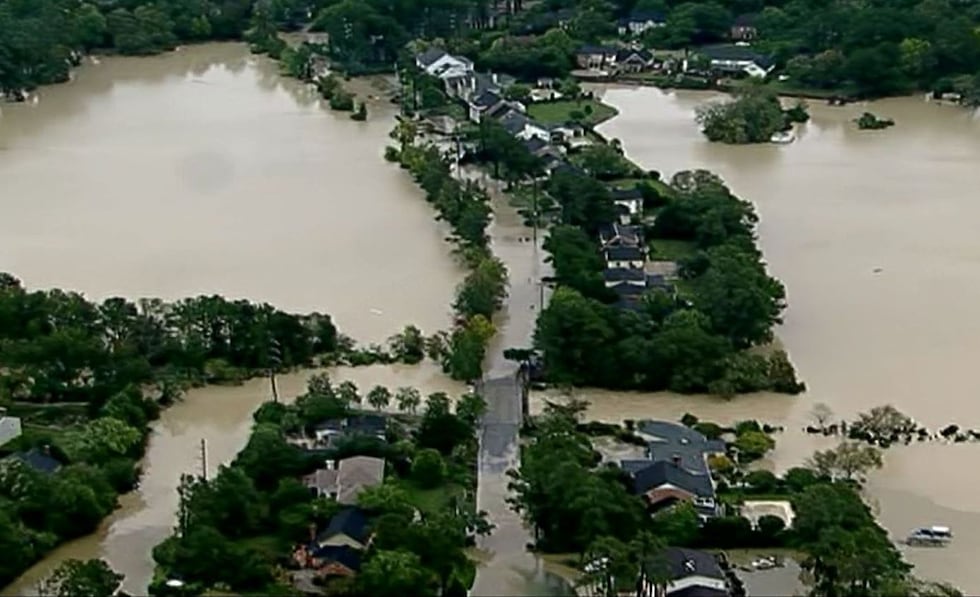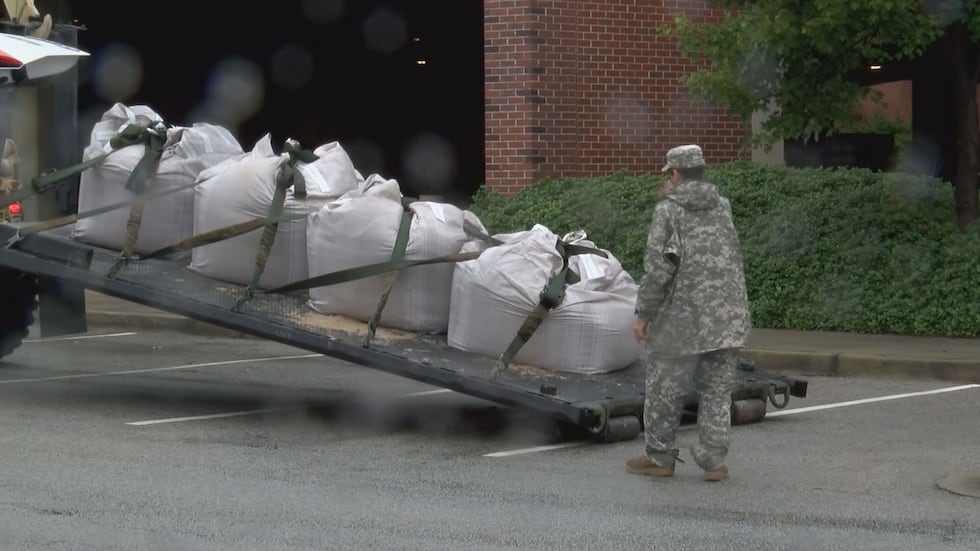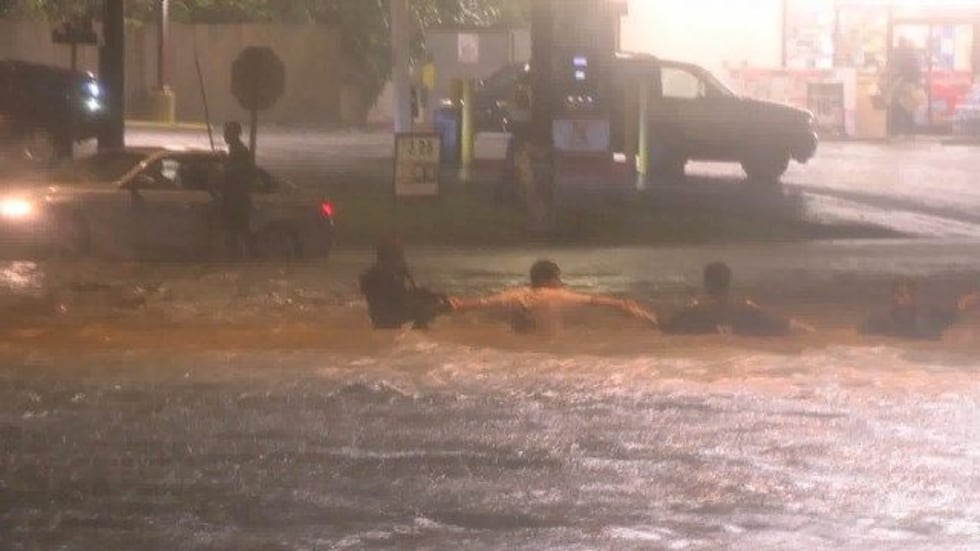 South Carolina is finally getting the opportunity to see what exactly happened during the weekend's deadly and destructive flooding rains that dumped more than a foot of rain in large parts of the Midlands.
Mobile users, tap here to see flooding photos from across South Carolina.
But now what? Here's what you need to know moving forward.
Travel
South Carolina Department of Transportation and Emergency Management Division officials have been blunt in their assessment that people should just stay home today, but if you have to travel at all, SCDOT has provided a website for you to check road conditions. 
You can see a map of statewide road closures by clicking here.
Power
SCE&G customers can check power outages using the company's website.
You can also contact SCE&G at 1-888-333-4465.
Mid-Carolina Electric Cooperative customers can contact their power company at 803-749-6444 or 888-813-7000.
Shelters
Here are several open in the Midlands:
***Richland County shelters: AC Flora High School, Lower Richland High School and St. Andrews Middle School.***
***Lexington County shelters: Lexington Leisure Center, 109 Park Road, and Seven Oaks Park, 200 Leisure Lane.***
***Sumter County has a shelter open at Birnie Hope Center at 210 S. Purdy St.***
***Clarendon County shelter is open at Scotts Branch High School ONLY.***
***Orangeburg residents: Bethune-Bowman Middle/High School, located at 4857 Charleston Highway in Rowesville, is open as a shelter.***
Food Pantry
Harvest Hope emergency drive-thru locations: Shop Road location from 9 a.m. to 3 p.m., 12th Street in Cayce from 11 a.m. to 3 p.m. until supplies last. Donations accepted: Non-perishable food items, monetary donations for other purchases including baby food. Baby wipes, diapers and formula. Click here for more information and to donate.
Emergency Numbers 
People with life-threatening emergencies should call 911.
SCEMD 24-hour question line: 1-866-246-0133.
SCE&G suggests if you smell natural gas  which is a rotten egg odor, get to a safe place and then call 1-800-815-0083 or call 911.
SC Department of Transportation has set up an emergency call center. If you need help, please call 855-GO-SCDOT.
State road conditions: 1-855-467-2368 (Between 8:00 a.m. and 7:00 p.m.)
State road and bridge closings: http://dbw.scdot.org/RoadConditionsemr/default.aspx 
FEMA assistance: http://www.disasterassistance.gov/
Real-time road conditions: http://206.74.144.9/RoadConditions/default.aspx?t=win
United Way: Dial 211
The American Red Cross also has an app for those needing help.
The free Red Cross Emergency App makes it easy to prepare for severe weather by providing instant access to weather and emergency alerts, life-saving information and ways to contact family and friends in case an event occurs. The app covers 14 different types of disasters including tornadoes and flooding and lets users customize more than 35 emergency alerts for themselves and where loved ones live. The app contains preloaded content so users can access guidance from Red Cross experts even without mobile connectivity, and allows users to easily toggle between Spanish and English.
The app is available in app stores by searching for the Red Cross Emergency or by going to: redcross.org/apps.
Closings
Schools, government offices, and businesses continue to close due to ongoing weather conditions. If you want to see what's closed, head on over to the Closings Page.
Disaster Relief
Flood victims are encouraged to begin the FEMA application process by calling 1-800-621-FEMA (3362) or by clicking here to find out their eligibility and to register.
Small business owners should contact the Small Business Administration at 1-800-659-2955 or click here.
SC OSHA is providing free safety supplies to emergency workers, employers, employees and the public to help them safely recover from the impact of the recent flood in South Carolina. Supplies include hearing protection, safety glasses, gloves, dust masks, reflective vests and Tyvek coveralls. Anyone in need of safety supplies is asked to call SC OSHA at 803-896-1665.
Disaster assistance applicants who are deaf or hard of hearing should call 1-800-462-7585 (TTY). Those who use Video Relay Service may call 1-800-621-3362.
FEMA will be set up at the Eastover Library daily from  8a - 7p -  608 Main St, Eastover, SC 29044.
The South Carolina Department of Insurance Hosts Catastrophe Claims Center Thursday at the Shoppes at Woodhill on Garners Ferry Road. Anyone who has suffered property damage over the last few days can get help processing claims as soon as possible. The claims center is open Thursday from 9am-6pm.Click here for more information.
The following relief distribution centers will be opened in Lower Richland County: Eastover Parks and Recreation Center, Gadsden Adult Activity Center, St. John's Baptist Church, Bible Way Church of Atlas Road.
Flood victims who need volunteers to help with cleanup can click here for a link to an application.
American Red Cross distributing cleaning supplies Sunday 11 a.m.-4 p.m.:
Orangeburg  County: Town Hall of Orangeburg, 8423 Old state Road, Holly Hill, SC 2905
Sumter County: Sumter United Ministries, 36 S. Artillery Drive, Sumter, SC 29151
Richland County: Old Marwin Warehouse, 1709 Atlas Road, Columbia SC 29209
The Columbia Fire Department is partnering with Palmetto Health to offer a community first aid station for people who live near South Beltline Blvd.  Volunteer physicians, nurses, nurse practitioners and paramedics from Richland County EMS will be set up at 100 Whispering Pines Circle from Noon until 6 p.m. Monday.
Damage Reports
Kershaw County residents can call the county flood damage hotline at 803-425-7242 with questions.

Lexington County residents in need of information for disaster recovery should call 785-2718 or 785-8613.

Newberry County residents with damage to their homes or business structures who do not have flood insurance can call 803-321-2125.

Richland County residents are asked to call 803-576-3439 to report downed power lines/trees in public right of way.

To report clogged storm drains in Richland County, call 803-929-6000.
Donations
The best way to make a monetary donation is to contribute to one of the many Voluntary Organizations Active in Disaster. Agencies are listed at South Carolina Emergency Management Division website.
They added, "While the outpouring of support for people wanting to donate water is greatly appreciated, the state does NOT need any additional resources at this time."
However there is a complete list of NEEDED items.  Organized donations cut down on transportation time and costs. Those offering resources needed for response or recovery efforts, or who can offer transportation for donations contact Emergency Support Function (ESF)18 (803) 737–8518 or (803) 737-8875 to donate, food, supplies, etc.
If you wish to make donations to help the Midlands, you may do so through the United Way.
Lexington Interfaith Community Services will be open from 9 a.m. to 5:30 p.m. on Tuesday to assist regular clients and those affected by flooding and tragedy in Lexington County. LICS will be taking pillows, towels, sheets, blankets, socks and undergarments, cleaning supplies, water, ready-to-eat food, large and extra large adult diapers, baby diapers, formula, and pet food.
LICS is also accepting volunteers.
You can also help Harvest Hope Food Bank by dropping off donations or donating online: http://www.harvesthope.org/
Donate to American Red Cross: http://www.redcross.org/local/sc or call (800) Red-Cross.
Staying Informed
We're providing up-to-the-minute coverage on-air, online, and on your mobile device.
If you don't already have the WIS News 10 app on your phone, please take the time to download it. We'll be providing you alerts with the latest information on flooding, road closures, shelter, and power outages.
Simply put, friends -- stay home today. If you need help, please contact 911 or your local law enforcement agency. We will continue to provide coverage and guidance as the flood waters begin to recede.
Copyright 2015 WIS. All rights reserved.