Federal grand jury returns 33-count indictment against Dylann Roof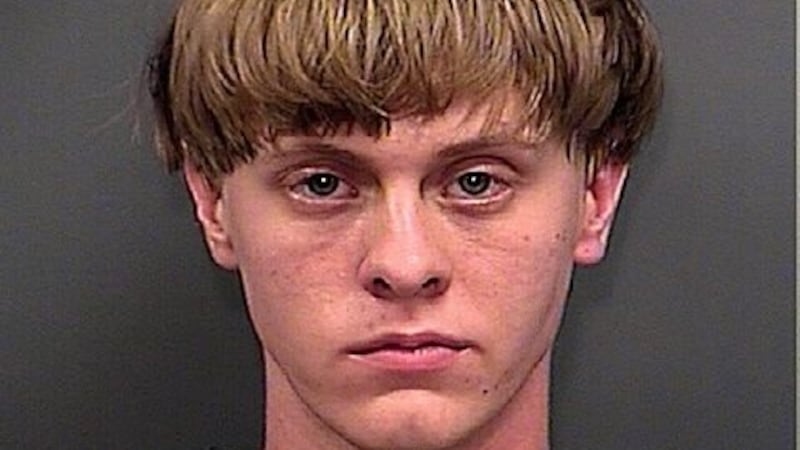 Published: Dec. 31, 2015 at 4:25 PM EST
COLUMBIA, SC (WIS/AP) - The man accused of slaying of nine black church members in Charleston last month has been indicted on dozens of federal charges, including 12 hate crime counts.
U.S. Attorney General Loretta Lynch announced the federal grand jury charges against 21-year-old Dylann Storm Roof during a 3 p.m. news conference on Wednesday.
"As set forth in the indictment, several months prior to the tragic events of June 17, Roof conceived of his goal of increasing racial tensions throughout the nation and seeking retribution for perceived wrongs he believed African Americans had committed against white people," Lynch said. "To carry out these twin goals of fanning racial flames and exacting revenge, Roof further decided to seek out and murder African Americans because of their race. An essential element of his plan, however, was to find his victims inside of a church, specifically an African-American church, to ensure the greatest notoriety and attention to his actions.
The move has been expected since Roof's arrest after the June 17 shootings at Emanuel African Methodist Episcopal Church.
"On that summer evening, Dylann Roof found his targets, African Americans engaged in worship," Lynch said.  "Met with welcome by the ministers of the church and its parishioners, he joined them in their bible study group.  The parishioners had bibles.  Dylann Roof had his 45 caliber glock pistol and eight magazines loaded with hollow point bullets.  And as set forth in the indictment, while the parishioners of Mother Emanuel were engaged in religious worship and bible study, Dylann Roof drew his pistol and opened fire on them, ultimately killing nine church members."
Mobile users, tap here to see photos of the Emanuel AME Nine.
Federal officials have previously said the shootings meet the legal requirements for a hate crime and that federal charges were likely. Roof, who is white, appeared in photos waving Confederate flags and purportedly wrote of racial violence.
Roof faces state charges including nine murder counts. Prosecutors haven't said whether they'll seek the death penalty.
Copyright 2015 WIS and the Associated Press. All rights reserved.