Dylann Roof will be heading to trial next year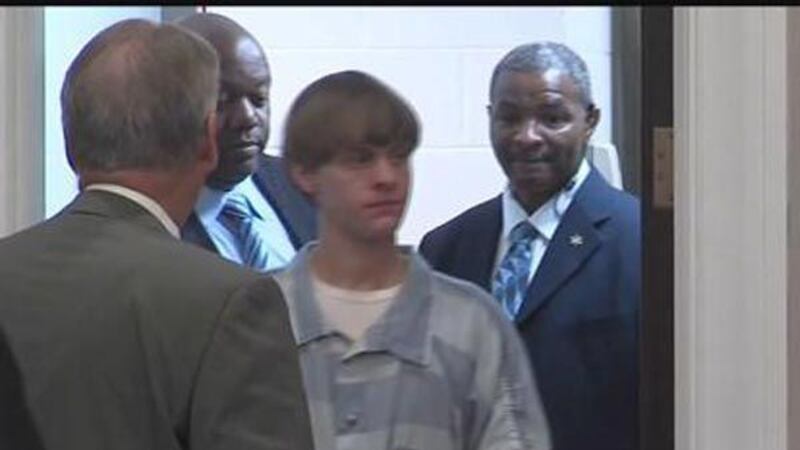 Published: Jul. 16, 2015 at 8:59 AM EDT
|
Updated: Jul. 26, 2015 at 8:59 AM EDT
COLUMBIA, SC (WIS) - A trial date has been set for the man accused of a racially-charged shooting that killed nine people in a Charleston church.
Dylann Roof will go to trial on July 11, 2016.
Roof appeared in court on Thursday for the first time since he was charged with nine counts of murder, three counts of attempted murder and a weapons charge in the June 17 fatal shooting of nine black parishioners at Emanuel AME Church.
Roof, who entered the court solemnly, dressed in a gray, Charleston County jumpsuit, stayed quiet, looking straight forward and not at the friends or family of the Emanuel 9 victims seated behind him.
Mobile users, tap here to see photos of Roof's capture.
The reason for this hearing centered on a request from a number of media organizations to lift or modify the court's gag order on attorneys, law enforcement, medical experts and others, and restrictions on the release of information including police records, 911 call recordings, medical reports and witness accounts.
We also got an indication the defense is not suggesting Roof is not competent to stand trial -- at least for now.
"While we're communicating with him, he asked questions and so I don't see any issue at all that relates to competency at this time. If we do find that there is an issue with regard to that then obviously we have a duty to inform the court  of that and act on them," public defender Ashley Pennington said. "The same would be true of any other relevant issues."
The defense saying there that a lot could change with this case over time.
Judge J.C. Nicholson was concerned about pre-trial publicity jeopardizing Roof's right to a fair trial.
Media attorneys argue the way to guarantee fairness is through extensive voir dire or examination of prospective jurors.
Judge Nicholson is extending the gag order and restrictions on release of information until next Wednesday, giving the families of the shooting victims and perhaps police additional time to decide how they feel about the court's limitations. If there are no objections, he could lift the restrictions -- all or in part.
Copyright 2015 WIS. All rights reserved.