Dog found with neck intentionally cut recovering, will be adopted soon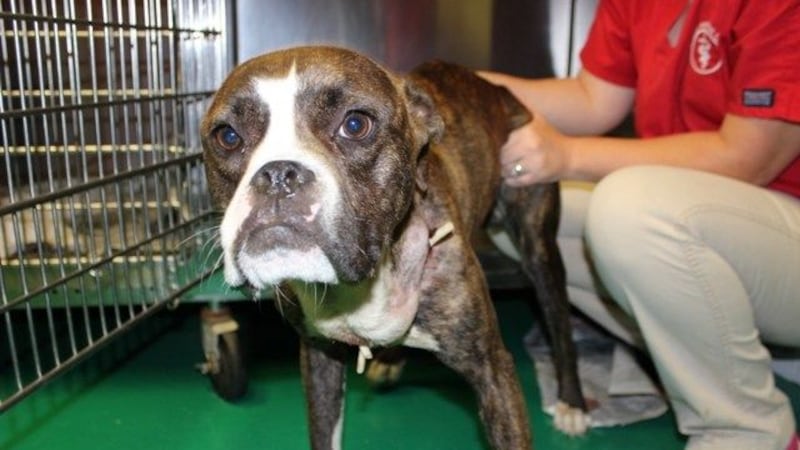 Published: Jun. 10, 2015 at 1:13 AM EDT
|
Updated: Jun. 20, 2015 at 1:14 AM EDT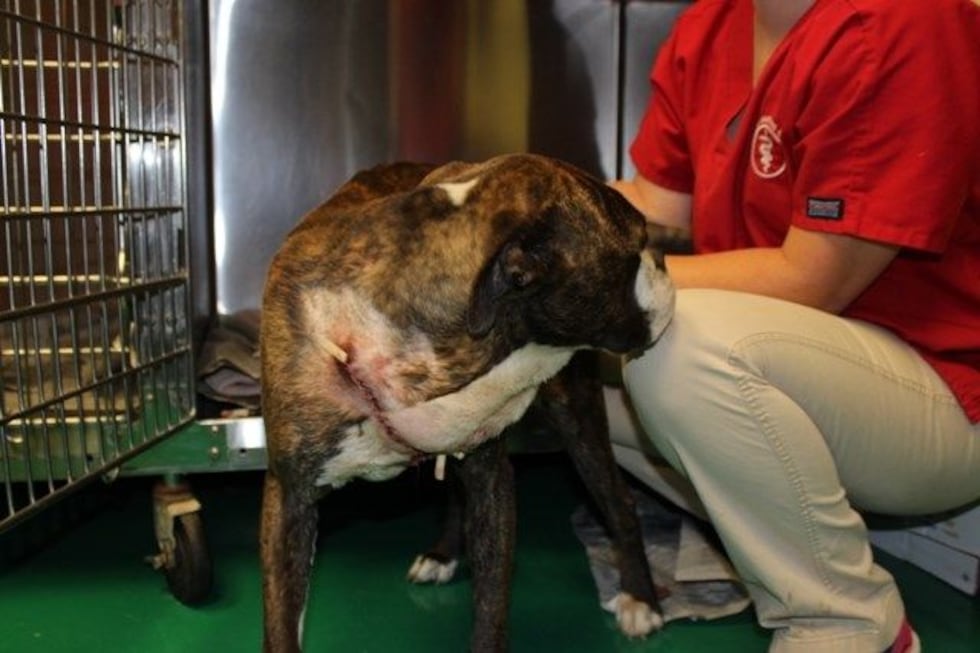 SUMTER, SC (WIS) - Sumter police are asking for the public's help finding a person who might have severely injured a dog found behind an abandoned house Tuesday morning in the area of Boulevard Road and Fort Street.
The brindle-colored boxer appeared to be malnourished with a cut to its neck, police said.
"This is something we're very concerned about in our community when somebody would viciously attack a dog," said Chief Russell Roark.
Mobile users, click here to see the dog's injuries.
Police said the dog was taken to Animal Medical Clinic where it successfully underwent surgery for the neck injury and is expected to recover.
The dog was released Wednesday and will soon be adopted out to a family and given a name.
Officers are treating the incident as an animal cruelty case.
The person responsible will be charged with a felony, a $5,000 fine and anywhere from 180 days to five years in prison.
"What we're asking from the community is help in solving who committed this despicable crime against basically a defenseless animal," said Roark.
Anyone with information is asked to call the Sumter Police Department at (803) 436-2700 or call Crimestoppers at (803) 436-2718 or 1-888-CRIME-SC.
Copyright 2015 WIS. All rights reserved.