Richland One offers free meals to all students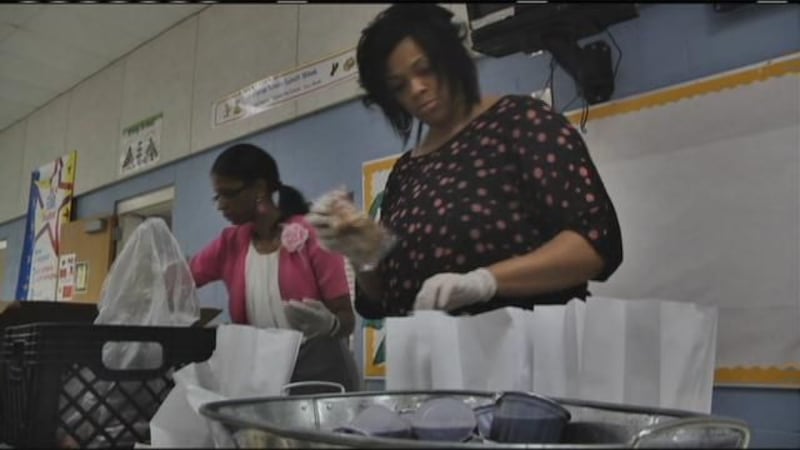 Published: Jun. 9, 2015 at 11:59 AM EDT
|
Updated: Jun. 19, 2015 at 12:04 PM EDT
COLUMBIA, SC (WIS) - There is such a thing as a free lunch, and Richland One School District is offering it to all students beginning with the 2015-2016 school year.
The district announced it will offer meals at no cost to all 24,000 students at all 52 schools, regardless of family income.
"Currently in our district, about 72% of our students qualify based on their household income for free or reduced price meals," Richland One spokesperson Karen York said. "So, that shows you a lot of our parents have struggles."
District officials said the move could save families more than $400 per child in a school year.
"Paying for lunch can be a challenge for many families. Imagine families now having hundreds of dollars in extra money to use for other bills, instead of school lunch," Director of Student Nutrition Services Imogene Clarke said. "Parents don't have to send any money or take any other action for their children to receive school meals."
The free meals are available through a new federal program called Community Eligibility Provision, through the U.S. Department of Agriculture's National School Lunch program. Students will be able to get free breakfast, lunch, snacks and supper.
"They'll b getting local peaches, local strawberries," South Carolina produce distributor Gregg Senn said. "They'll get local nectarines when they start up, local plums, local broccoli, local squash, local zucchini."
At least 33 other school districts in South Carolina offer free meals to all students through CEP. It allows school districts with high numbers of students eligible for free or reduced lunches to provide free meals to all students, regardless of family income.
Copyright 2015 WIS. All rights reserved.