Stagnant leads, uncooperative mother mar the search for Amir Jennings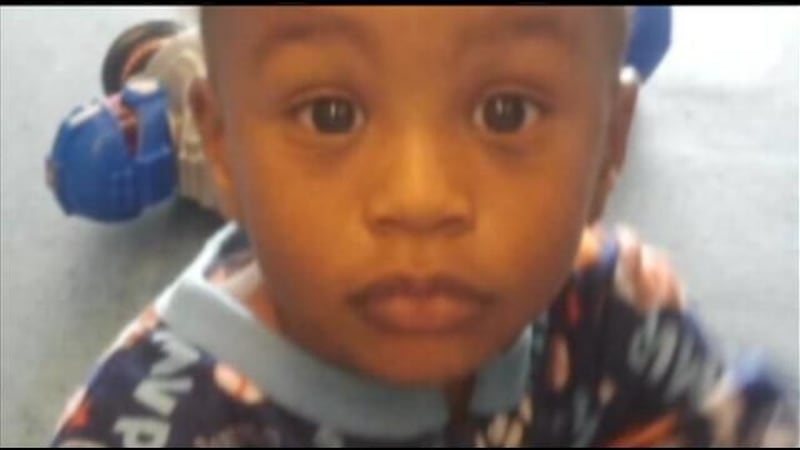 Published: May. 7, 2015 at 7:18 PM EDT
|
Updated: May. 14, 2015 at 8:17 PM EDT
COLUMBIA, SC (WIS) - The last time anyone saw him he was well short of his second birthday. Amir Jennings, the toddler son of a troubled Midlands mother now behind bars in connection with his disappearance.
This fall will mark four years since Amir vanished. The search for him has gone well outside our state, and it has yet to turn up even a hint of what happened to him.
MOBILE USERS: Follow the twists and turns of the Amir Jennings case with our interactive timeline.
For more than two and a half years, Zinah Jennings has been serving prison time. No escapes, no disciplinary measures at Columbia's Graham Correctional Institution, but no talking either, about what happened to her little boy Amir.
With less than two years now before her projected release date, Zinah could max out her sentence for unlawful conduct toward a child, possibly doing so without giving up any information about Amir's disappearance.
It's a source of continued frustration for prosecutors and police.
MOBILE USERS: Take a look at photos of Amir and the case against Zinah.
"I believe that she is the key to the whereabouts of Amir Jennings," said Columbia Police Department Sgt. Arthur Thomas. "And she just refuses to divulge information."
Thomas heads CPD's Special Victims Unit. The department is still following up on leads that in late 2011 began streaming in after Zinah's mother, Jocelyn Jennings, and other family members told police they could not locate her or the then-18-month-old boy.
On Dec. 8, Jocelyn filed a police report. Zinah turned up on Christmas Eve, literally by accident, crashing her car in Columbia with no sign of Amir. In fact, authorities later said nearly a month had passed since mother and child had been seen together. And Zinah wasn't helping. Thomas said she shut down sometime around CPD's second interview with her.
With Zinah Jennings in custody, the investigation took ominous turns. Six days after the crash, investigators recovered a blood-stained blanket from her car. A few days later, police searched the backyard of the home where she'd been staying after her stepfather said he'd seen her in the yard with a shovel.
When she did speak, Jennings' information was contradictory or quickly disproven, claiming for instance she didn't have a child when doctors could see her C-section scar or that she'd given the boy to a man named Ernest Robinson -- a man police found did not exist, living in an apartment Zinah Jennings could not identify.
"We actually had her take us to the location somewhere off Garners Ferry Road to try to get some type of cooperation from the story she was giving. But she could never point out the apartment so we actually canvassed the entire complex looking for this Robinson subject. To no avail," Thomas said.
Nine months later, on trial, Jennings was in the late stages of another pregnancy, grappling with mental issues and her attorneys said, not reacting well to her psychiatric medication. Adding to that was tough testimony from witnesses who said Jennings threatened to throw Amir out of a car, sell him, or give him away.
And then the trial had to be delayed for the defendant to deliver her second child.
Defense attorneys struggled.
"I don't know of any law that requires a mother to tell the state where a child is. Especially when the mother is being charged with a criminal offense," said Zinah's attorney, Hemphill Pride.
The jury's decision took four hours -- a 10-year sentence, but one that allows her to get out in March 2017.
Thomas said since the trial, investigators have checked leads in Ohio, North Carolina, Georgia and more recently in Florida, where a former South Carolina resident reported an adopted child who resembled Amir. It wasn't him.
Despite the tough odds, Thomas does not believe the case has gone cold.
"It's stagnated because the leads have fallen tremendously," Thomas said. "But the interest the media is showing like you guys interviewing me today, every time we get an interview out we get a tip. We get someone else piquing some interest."
The interest is there, but is Amir still alive? "My hope is that Amir Jennings is still alive and well and in someone's custody," Thomas said.
Copyright 2015 WIS. All rights reserved.