VIDEO: Firefighters rescue Midlands man hanging from power line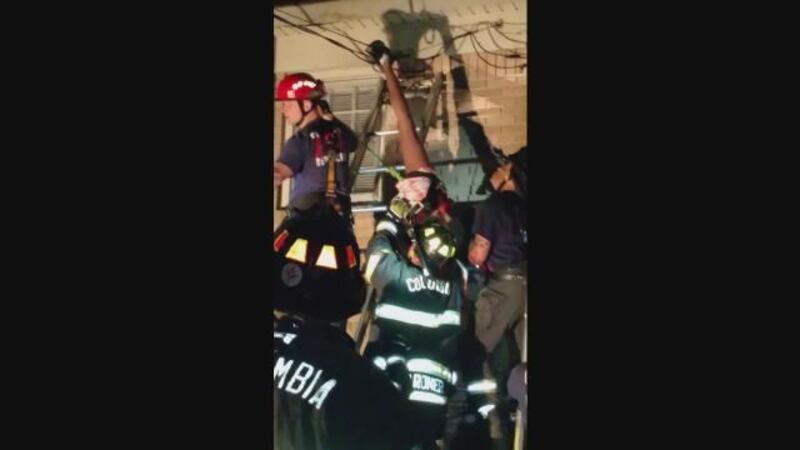 Published: Apr. 6, 2015 at 9:18 PM EDT
|
Updated: Apr. 16, 2015 at 9:18 PM EDT
COLUMBIA, SC (WIS) - A 28-year-old Columbia man is out of the hospital after a scary rescue Saturday night.
Brick Lewis with the Columbia Fire Department said he fell from his roof and got snagged in a power line behind his home on Faraway Drive.
The victim, Harvair Pryor, said he's lucky to be alive.
"I'm just thankful to have my life," Pryor said. "I thank God, I thank the firemen, I thank everybody for helping me and everything. I'm just glad I'm alive."
He also said he's grateful for the men and women from Columbia Fire Department, Richland County EMS, and SCE&G who rescued him.
"If I had hit the ground, it definitely would have been bad," Pryor said. "I don't know. I think it was just the graces of God that that caught me by my foot, you know."
Pryor said one of his feet was caught between two power lines and he dangled upside-down for about 30 minutes. However, he suffered only minor injuries and was released from the hospital the same night.
Copyright 2015 WIS. All rights reserved.