West Columbia police officer recovering after shooting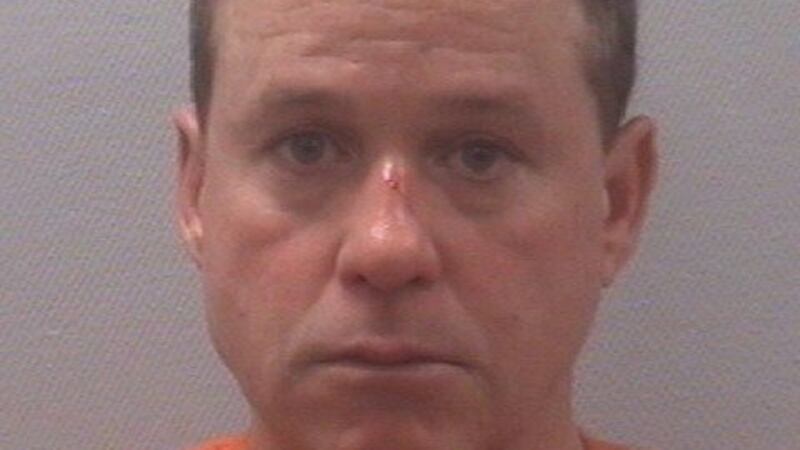 Published: Mar. 31, 2015 at 7:34 PM EDT
|
Updated: Apr. 17, 2015 at 12:12 AM EDT
WEST COLUMBIA, SC (WIS) - A West Columbia police officer who was shot wile serving a warrant Tuesday remains in the hospital.
West Columbia Police Chief Dennis Tyndall said the officer, James "Trip" Holland, III, and two others were serving a warrant on 51-year-old William Lee Kernan around 1:45 p.m on Tuesday when the shooting occurred.
"When they were there, talking to him, trying to get him to surrender himself, he put his head inside the window, fired a shot that went through a wall, and struck the officer in the head," Tyndall said.
Tyndall said Thursday Morrison is in good condition at the hospital.
From that point, Tyndall said West , Kernan went into hiding. After a short period of time, Kernan surrendered himself to police after 4 p.m.
Tyndall said Kernan's bench warrant was over something minor and it wasn't the first time police have had trouble with him.
"We've had some run-ins with him in the past," Tyndall said. "I can't say what you'd expect or what you don't expect, but we've certainly handled him with kid gloves. He has had an aggravated behavior towards law enforcement before."
Kernan was charged with attempted murder, assault of an officer with a deadly weapon and firearm with a felony, according to the Lexington County Detention Center.
Kernan was released from the South Carolina Department of Corrections in October of last year after serving three days for narcotics equipment possession.
His criminal history dates back to 2011 and includes various charges for drugs, public disorderly conduct, driving under suspension and contempt of court.
Kernan also has a criminal past in Pennsylvania. In July of 2011, he was arrested for harassment and disorderly conduct in Manchester and was later found guilty on both charges. The following month he was arrested again on multiple charges, including resisting arrest. Those charges were later dismissed.
Tyndall said Holland was conscious, alert, and walked away from the scene. He has been with the West Columbia Police Department for four years and in 2013, Holland was one of four police officers who helped rescue three kayakers from the Congaree River after their kayak overturned.
Agents from the State Law Enforcement Division, West Columbia Police Department, Lexington County Fire Services, and several other agencies responded to the shooting in the quiet and family friendly neighborhood.
"Just seeing someone injured like that is just something you don't want to talk about, really," said one neighbor, who didn't want to be identified. "It's just something you won't forget."
It's a scene she will remember forever.
"It's something no one can forget."
She didn't want her face shown out of fear of retaliation, but lives just yards away from where officers say Kernan lived. She saw and heard most of the exchange.
"From what we know, it happened in the home inside the house," she said. "Then, of course, the officer came out. It wasn't a pretty sight."
The neighbor said the wounded officer escaped through a window onto the roof of the home and used a ladder to get to safety.
"I respect him a lot for what he did, and to go through what he has," she said. "I'm just glad he's going to be okay."
"I'll be honest with you, you know, being inside the house, you know, just thinking if he would have came out and didn't care, he could have shot anywhere. You know, he's got an armed weapon. Anything can happen."
She is glad Kernan is behind bars.
"I just hope he doesn't get out. What he did was completely wrong. I just can't imagine why anyone would want to do that."
This is the seventh shooting involving an officer this year in South Carolina.
According to SLED, in addition to the officer shot in West Columbia , there was another shooting involving the US Marshals Service Tuesday in Charleston. No one was hit in the Charleston incident and the suspect is in custody.
When you compare it to this time last year, the number of officer-involved shootings is down.
In the first three months of 2014 there were 11 shootings involving officers in South Carolina that left 1 officer hurt, 7 suspects injured and 5 suspects dead.
Overall there were 42 incidents in 2014 involving officers in the Palmetto State.
Copyright 2015 WIS. All rights reserved.