Family finds creepy surprise after Craigslist buy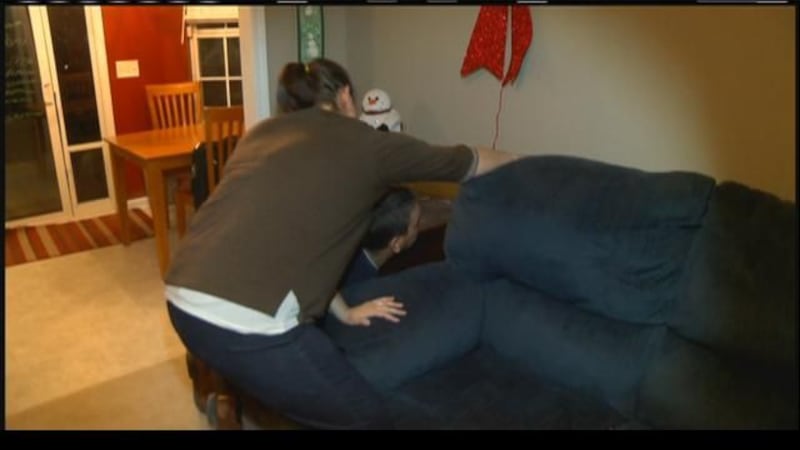 Published: Dec. 19, 2014 at 4:07 AM EST
|
Updated: Dec. 29, 2014 at 4:22 AM EST
WEST COLUMBIA, SC (WIS) - A Midlands family says a couch they bought just about a month ago has infested their home with bed bugs.
They have a warning about where they bought that couch.
They bought it on Craigslist, and with roughly 5,000 pieces of furniture on Columbia's Craigslist page alone, they want potential buyers to beware.
"When I feel a tickle on my arm, like maybe the hair on my arm moves or I have a little itchy spot, I immediately think that I have a bug crawling on me," said Katie Johns.
Over the past month, Katie John's West Columbia home has been torn apart.
"We're not comfortable in our house right now, and that's what I'm most angry about"
It all started with a new sectional.
"My husband was browsing on Craigslist, and he found a sectional sofa for a really good deal," said Johns. "It was like $250, and he called me and said, 'How about we get a new sofa?'"
They say they picked it up from the online seller at a storage unit in Columbia.
Johns says in just about a week she and her son started noticing bright red blotches on their skin.
A doctor's diagnosis, likely bed bug bites.
Johns couldn't believe it -- until she had to.
"Turned on the flashlight and got right down beside my bed and saw one bug," Johns said. "I'm looking some more, and I see another one. I bagged five bugs. When the exterminators came and they actually pulled the couch apart, it was immediately clear that the couch -- in fact, that one section of the couch, was infested."
Johns says the $225 couch has cost her $3,000.
And to this day, she continues to find bed bugs, mainly under the couch.
Luckily, they're dead or dying.
Johns says she's not seeking retribution or a new couch, she says she's only trying to warn others.
She says the Craigslist buyer had other furniture items in the storage unit too.
"In fact, my husband said as he was picking up the couch, there was a couple coming in to pick up a bedroom suite," Johns said. "The fact that he's possibly continuing to do this infuriates me."
WIS has called the seller, who we know only as "Rich."
Rich tells WIS he has "no clue" about the bed bugs.
We asked him if he's running a business selling furniture and he said "definitely not" but he did tell us that he sells some "here and there."
He either hung up or got disconnected before WIS could ask if he's treated the rest of the furniture.
We've called back multiple times to no avail.
Copyright 2014 WIS. All rights reserved.