Richland County elections office hosts open house to boost voter confidence
Published: May. 1, 2014 at 2:20 AM EDT
|
Updated: May. 11, 2014 at 2:17 AM EDT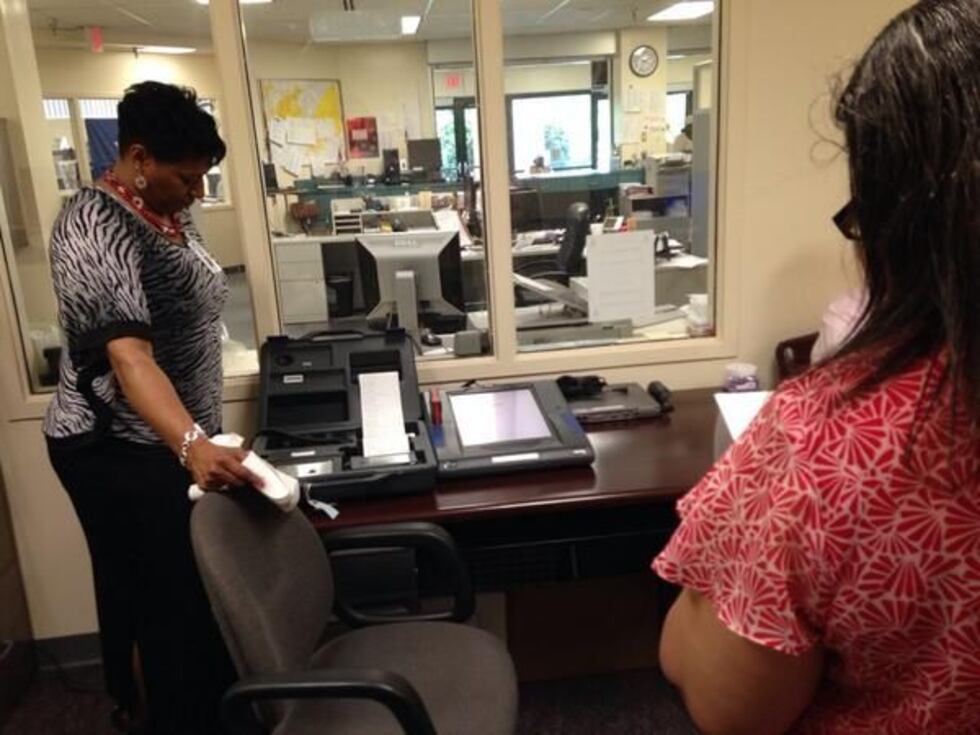 RICHLAND COUNTY, SC (WIS) - Many called it a botched election. Long lines, not enough machines and lots of voter frustration were just a few of the issues facing Richland County voters in 2012.
A year later, the problems weren't gone as officials admitted 1,100 absentee votes were not counted in Columbia's mayoral election.
Now with the June primary just a month away, the election commission is making some big promises.
Interim Elections Director Sam Selph told WIS problems this time around will be "impossible."
"It's apparent that all of our equipment is working properly," Selph said. "There should not be any problems whatsoever. I just feel really confident."
With the June primary quickly approaching, Selph is opening up his office doors to members of the public to boost voter confidence.
"I feel just that confident that I don't see anything that can go wrong this time around," Selph said.
After problem-plagued elections in 2012 and 2013, Selph said he believes problems this year will be "impossible."
"I beg to differ with that," said former county council candidate Ellen Taylor. "Anything is possible."
Taylor was one of the half-dozen or so who showed up to ask questions and test equipment.
The former county council candidate was defeated in 2012.
She said she believes some of her votes might not have been counted.
Regardless, a lot of her confidence was destroyed.
"I do think that it's going to take a lot more than just what they're saying now to get that confidence back in the people," Taylor said.
But the Elections Commission is saying a lot.
Selph said 1,600 volunteers are ready to go.
Wait times will be minimal and votes won't be lost thanks to a new system of securely storing ballot data.
"We will have a running figure as to what is reported and what has not been reported," Selph said. "I just can't see anything going wrong."
Most of the members of the public who showed up Wednesday were impressed including former council candidate Taylor.
Despite the ongoing investigation conducted by the State Law Enforcement Division and a lawsuit that split the election commission and board of registration, Selph said that it has not affected the focus of his office.
Copyright 2014 WIS. All rights reserved.