Homeless teen refuses to give in to labels
Published: Mar. 7, 2014 at 5:25 PM EST
|
Updated: Mar. 18, 2014 at 12:46 PM EDT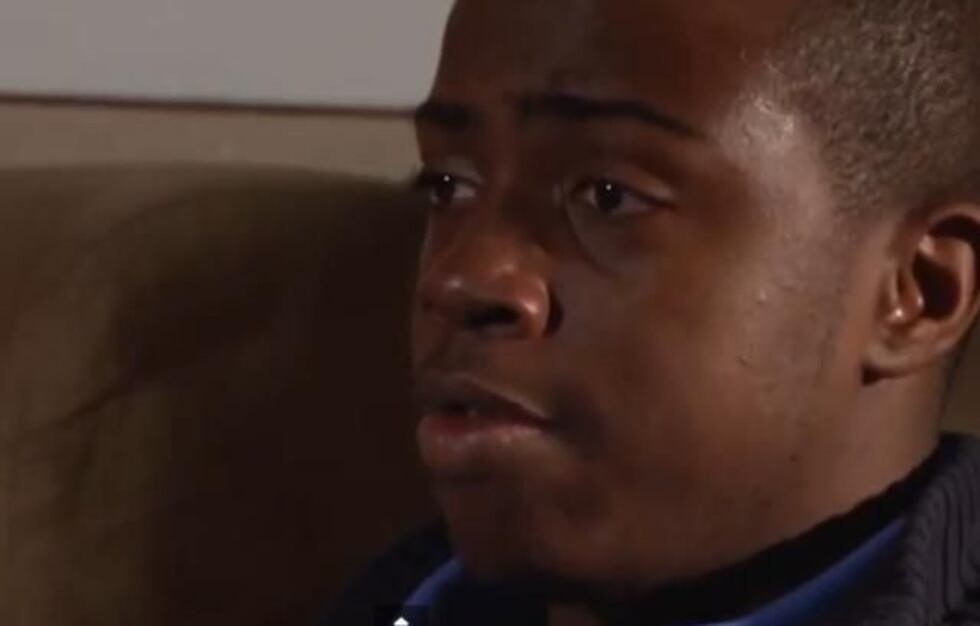 COLUMBIA, SC (WIS) - For one teenager, homelessness is his reality but not his label.
Hard work. Struggle. Power. 

Kendal Benjamin, 17, spends many afternoons in the weight room at C.A. Johnson High School.
The graduating senior plays football, track and wants to study athletic training in college. He comes to school every day, and many around him don't know what it's like when he goes home at night.
"If you ask me, I'll tell you," Benjamin said. "It's not like I'm going to go to school angry, sad, because I don't have anything to eat or my lights are off. Just go to school like nothing happened, just like a normal person… I just don't like feeling sorry for myself."
Benjamin lives at Palmetto Place Children's Shelter.
"It's not home but it's something to help me get on my feet so I can learn life skills," Benjamin said.
He has 19 roommates.
"We take kids from newborn to age 18 and they come from homes where there's been abuse or neglect and then we also have teenagers who have no other place to live," said Erin Hall, the executive director of Palmetto Place. "We work very closely with the school social workers at the high schools and they know their kids really, really well. They know which kids will thrive at Palmetto Place and which kids really need to be here and in order to succeed, graduate from high school and move on to bigger and better things."
Jill Lawson is a social worker.
"There are very few that accept males over the age of 12," Lawson said. "So, if the parent or guardian and younger siblings go to the shelter, where does that leave the male high school student with nowhere to go?"
Not every child at Palmetto Place comes from an abusive home. Benjamin's mother lost her job and with it, the ability to provide for her children.
"I think no matter what the circumstance is at Palmetto Place, it is incredibly difficult for a child to leave home," Hall said.
Benjamin said he finally had a heart-to-heart with his mother.
"We've got to stop hiding and just do something about it," Benjamin said. "We can't just stay here and we're making like everything's alright because it's not alright, so I need to go take care of me so you can take care of you. Hopefully when I take care of me, I can help you out later in life."
Benjamin said he spent years moving from place to place.
"One day we might not have enough food or the next day, or the next month the lights will be cut off, like 'Mom, what's going on?' And she

be

like, 'I don't know..'," he said." She really doesn't want to tell you to hurt you. She thinks it's going to hurt you

or you're too young to know about it."
He was forced to grow up quickly but never complains.
"Kendal accepts responsibility," said Benjamin's high school football and track coach Jerry Jackson. "He does not blame anybody. And he doesn't consider himself a victim. Plus, his intestinal fortitude, to stand and endure adversities when most people his age would just break down and say, 'woe is me.'"
Jackson said he sees the discipline on the field.
"He's a young man I would have for my son," Jackson said. "Kendal is very respectful. He's thoughtful, he's considerate. All those traits turned out for him to be one of the leaders on the team this year, the other kids can look up to him and be an example and role model."
In the classroom, teachers describe Benjamin the same way.
Juanita Wilson is Kendal's English teacher and senior adviser.
"He exudes: 'I will overcome.' It will not, homelessness will not define me," Wilson said. "It will not determine my destiny. That is what I see in everything he does."
Benjamin doesn't want your pity. He keeps pushing himself every single day.
"Sometimes you have to make a way when there's no way," Benjamin said. "Life is not easy but you have to get through it some type of way - well, in a positive way."
Benjamin's story isn't unique. A Midlands school district last year identified a little more than 80 unaccompanied students.
For more information about the Palmetto Place shelter, visit palmettoplaceshelter.org.
Copyright 2014 WIS. All rights reserved.