Murder case of SC's youngest execution to be revisited
Published: Jan. 20, 2014 at 9:27 PM EST
|
Updated: Jan. 30, 2014 at 9:27 PM EST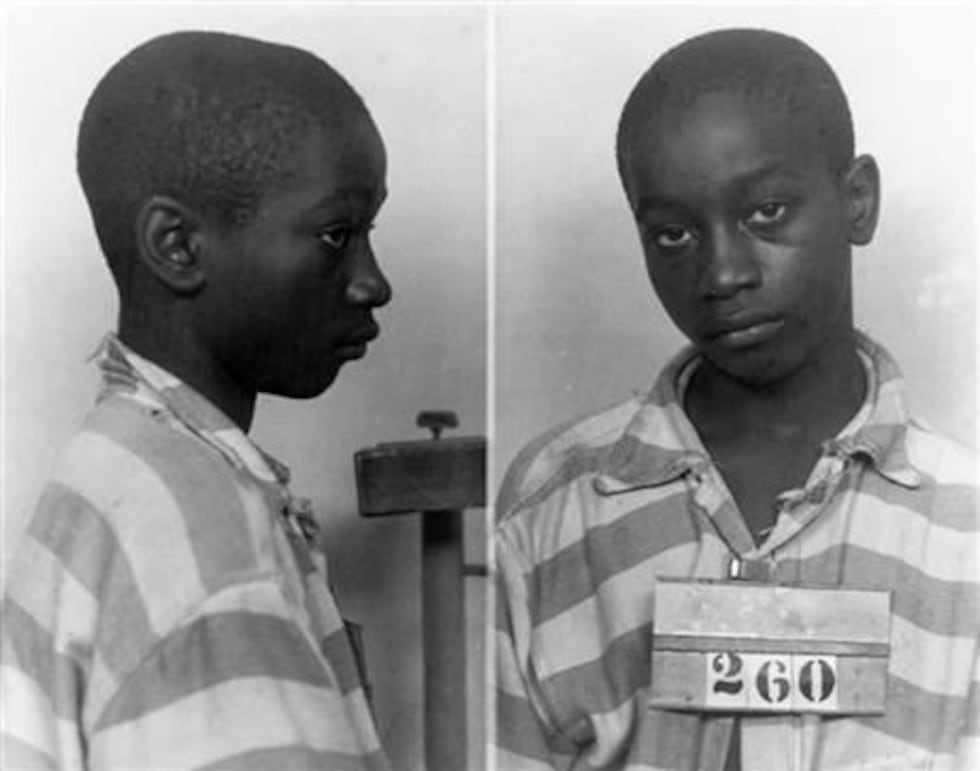 ALCOLU, SC (WIS) - Seventy years after the youngest person in history was executed for murder South Carolina, his family is looking to re-open the case.
George

Stinney

was convicted in 1944 of murdering two young girls in

Alcolu

. There is a hearing Tuesday where a judge could decide to reopen

case against the 14-year-old.
Stinney

reportedly confessed to killing the two young girls. Relatives of one of those girls say that's enough for them to believe justice has been served.            

But advocates for Stinney are arguing over the teen's death, saying he did not get a fair trial.

On March 24, 1944, 7-year-old Mary Emma Thames and 11-year-old Betty June Binnicker were murdered. Stinney was taken into custody the next day.
"I was always told George Stinney killed her," said Binnicker's niece, Carolyn Geddings. "Her and the other little girl and that never changed."
Binnicker's nieces say the only injustice is that they never got to know their aunt.
"I believe he got what he deserved, was put to death, he was old enough to know better," said

Binnicker's

niece, Frankie Bailey Dyches.
A medical report said the girls were bludgeoned to death and their bodies were left in a ditch. Officers at the time claim

Stinney

confessed, but there is no written record of it.
Stinney's trial lasted about 3 hours. According to reports, the defense presented no witnesses, no physical evidence, and did not file an appeal. It took a jury of 12 white men 10 minutes to decide Stinney's fate.
Three months after the murders, Stinney was executed by electric chair.
"They had no choice in how they died and he did," said Bailey Dyches. "And I think justice was served, according to the laws in 1944 when this happened."
Attorneys for

Stinney's

side think differently.
"I believe George Stinney could not commit these murders," said Ray Chandler. "I think George Stinney saw those girls, but I don't think George Stinney was the last person to see those girls."
Chandler said he does not know who is responsible, but the justice system failed Stinney. Chandler said there is new evidence, including a statement from Stinney's cell mate.

"He said, 'Johnny, I didn't, didn't do it,'" said former cellmate Wilford Hunter. "He said, 'Why would they kill me for something I didn't do?'"

Relatives and friends of Betty June Binnicker believe Stinney callously killed the girls and say his character, coupled with his confession, leave no doubt in their minds. One woman said Stinney threatened her one day before the murders.
"He said, 'Well, if you don't get away from here, and if you come back, I'll kill you,'" said Alcolu resident Sadie Duke. "The next evening is when those little girls went missing."
Hundreds of people wrote letters to then Gov. Olin Johnston. Most asking for a stay of execution, with others calling for the punishment.
"I don't think somebody that was found guilty of a murder like he committed should be exonerated for any reason," Geddings said. "And with him being gone as long as he's been gone, I think it's foolishness."
In the last few years, a couple of Stinney's siblings asked for the case to be reopened. His sister now claims she was with Stinney that day, all day.
The Binnicker family is asking, why now? One of the nieces, Carolyn, does not think

Stinney

should have been executed but does believe he is guilty.
Click here to read some of the documents related to Stinney's case.

Copyright 2014 WIS. All rights reserved.