CPD unveils armored, bulletproof, land mine-resistant SWAT car
Published: Nov. 12, 2013 at 9:56 PM EST
|
Updated: Nov. 22, 2013 at 9:56 PM EST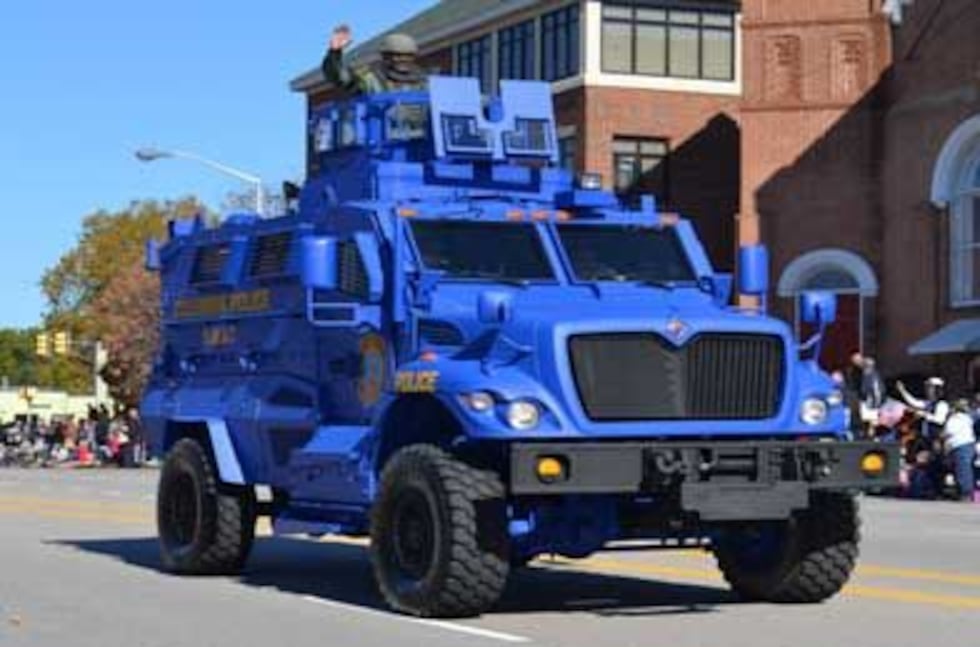 COLUMBIA, SC (WIS) - A Defense Department program has given the Columbia Police Department another tool in it's law enforcement efforts; a rather large, blue tool that's heavily armored and can resist land mines.
Say 'Hello' to the Mine-Resistant Ambush Protected vehicle, or MRAP.
The MRAP is a bullet-proof armored car to be used by the city's SWAT Team. It seats nine officers, including one where a turret could be placed.
The big blue machine was donated to CPD through the Defense Department's 1033 Program, which "provides or transfers surplus Department of Defense military equipment to state and local civilian law enforcement agencies without charge."
If CPD had purchased the vehicle outright, it would have cost $658,000.
"The Police Department MRAP will be a barrier between the public and a hostile person or situation such as a barricaded suspect with weapons who may be threatening someone's life," said CPD Interim Chief Ruben Santiago in a statement. "We want to protect citizens as best as possible."
As for the unmistakable paint job, CPD says they partnered up with Summit Body and Paint, who painted the car free of charge.
Copyright 2013 WIS. All rights reserved.