Man pleads guilty in crash that killed DOT worker
Published: Oct. 3, 2013 at 7:26 PM EDT
|
Updated: Oct. 13, 2013 at 7:26 PM EDT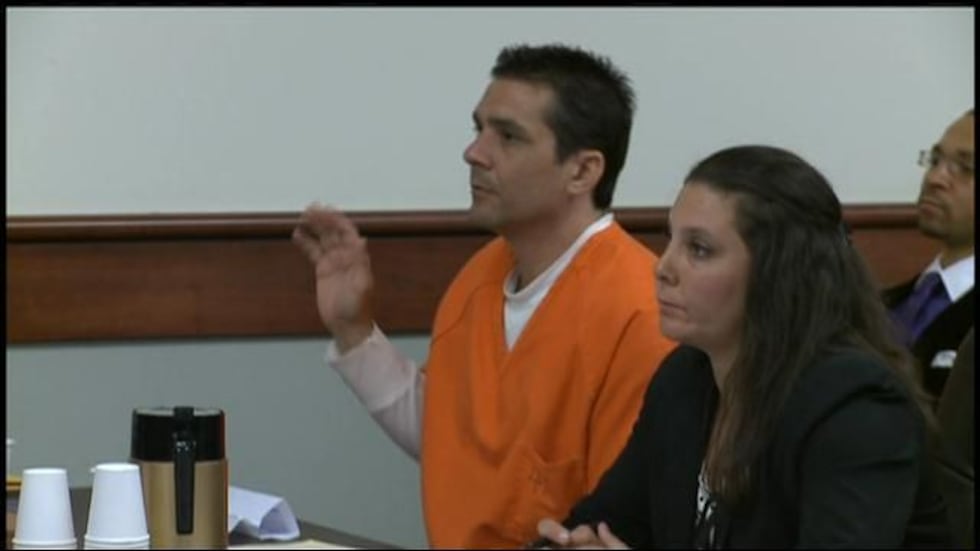 LEXINGTON, SC (WIS) - A driver charged in a 2012 crash that killed a DOT worker was sentenced to 17 years in prison.
Thomas Stafford was charged after a crash on Interstate 20 in December of 2012 that killed 21-year-old Nicholas Johnson.
Stafford pleaded guilty to felony hit and run resulting in death and DUI resulting in death in Lexington County Court Thursday. He will be required to serve 85 percent of his sentence, according to state law.

Johnson was sweeping debris on the side of the highway when he was hit and killed. Stafford said he pulled over a short distance down the interstate after his friends pulled up next to him and told him what happened. Troopers say Stafford was confused because he was drunk.
Two weeks before the crash, Stafford had been charged for DUI for another accident where he took out a mailbox.  He was out on bond for that crash when the deadly crash occurred involving Johnson.
At the hearing Thursday, Johnson's mother and a trooper from the South Carolina Highway Patrol asked the judge to give Stafford the maximum sentence of 50 years.
"I could of left work earlier... I don't know why bad things happen to good people," Stafford told the court.

Stafford's attorney claims he was under the influence of anti-depressants and was over medicating himself when the crash occurred. The defense told the court Stafford didn't know his license was suspended when he hit Johnson and he wasn't trying to flee the crash.

When he took the stand, Stafford tearfully apologized for the crash and said he would trade places with Johnson if he could.

Copyright 2013 WIS.  All rights reserved.