SCE&G crews work overnight to repair gas line break
Published: Sep. 25, 2013 at 8:29 PM EDT
|
Updated: Oct. 5, 2013 at 8:29 PM EDT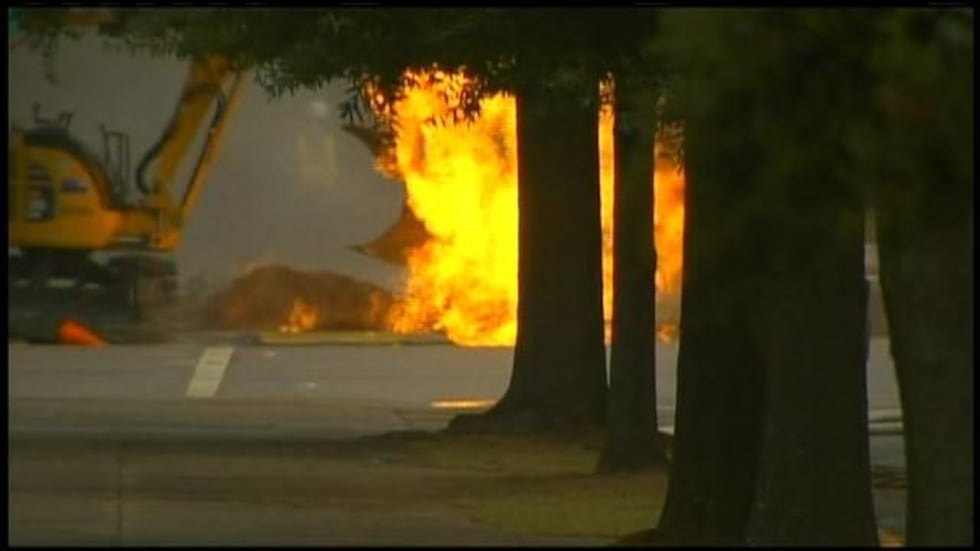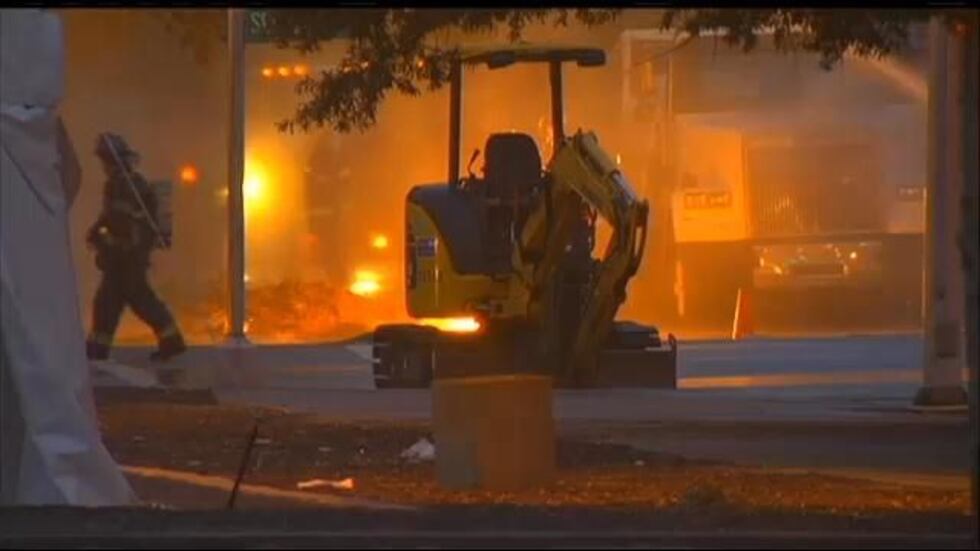 COLUMBIA, SC (WIS) - Over 150 South Carolina Electric and Gas customers once again have gas service following a gas line break in downtown Columbia Wednesday night.
"SCE&G crews repaired damaged gas line in Columbia overnight & will go door-to-door this morning to relight pilots," the company's Twitter feed stated Thursday morning.

The gas line was hit around 4 p.m. when a private contractor was digging to install underground communications lines near Richland and Sumter Streets.
Around 4:30 p.m., officials began to block off surrounding streets and ordered an evacuation of the area as a precaution.
Around 6:40 p.m., a fire erupted as crews were digging near the leak, fire officials said.
Several workers were standing just feet away from the gas line when the fire started.
"I think they're very lucky they didn't suffer any injuries," said Columbia Fire Chief Aubrey Jenkins. "Any time you're standing that close to a gas leak, and it ignites, you've got gas all around you."
Crews were able to put the fire out after the gas was shut off.

Crews will continue to work overnight in order to repair the leak, SCE&G officials said.
It's unclear how much the city's response cost, but it's something the fire chief says he'll be looking into the next few days. It's possible the private contractor could be billed for damaging

a

SCE&G line and also for the city's response.
"We'll take a look at it and see what we can do in that situation, as far as any recoupment," Aubrey said.

Copyright 2013 WIS.  All rights reserved.