Kidnapping survivor says faith got her through ordeal
Published: May. 16, 2013 at 2:47 AM EDT
|
Updated: May. 25, 2013 at 11:30 PM EDT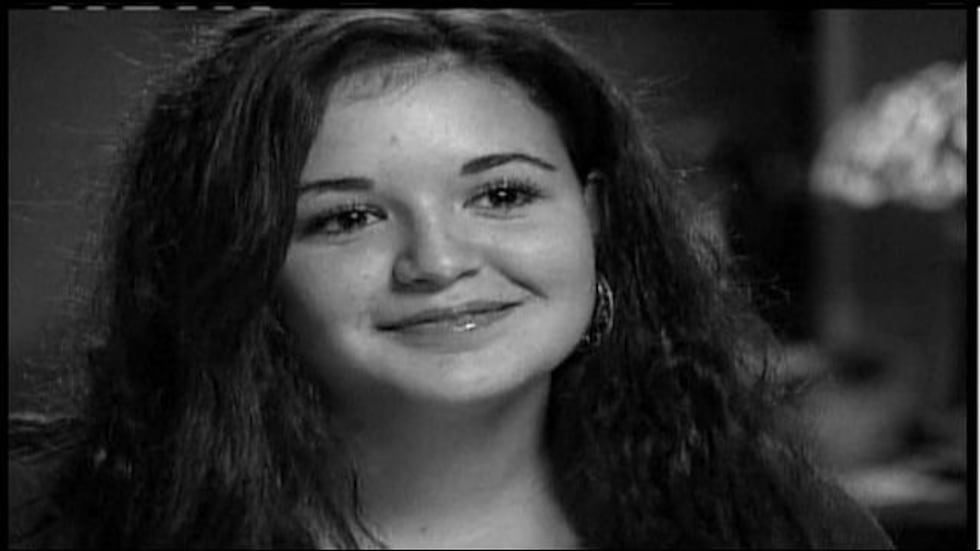 "I just didn't know what to do. Just scared I was going to die. Most people do."

Elizabeth Shoaf spent 10 days underground. In a bunker. Against her will. With a man claiming to be a police officer who held her hostage and raped her repeatedly.

"Day to day life was wake up, get assaulted," she said. "Couple hours later, if that. He sexually assaulted me many times throughout the day."

That was seven years ago when Elizabeth was 14. 

Now 21, she spends her days as a dental assistant. And a few times a week, she exercises and learns self defense at the Genova Family Karate studio.

"I feel normal," she said. "I go to work, come home, play video games, hang out with friends on the weekends. It helps me not think about it and feel like I'm living a normal life."
Shoaf went missing in 2006. She made her escape from her captor 10 days later.
Shoaf said she does sometimes thinks back to the days her freedom was taken away. Her way out was having faith and gaining the trust of her captor.

"To pretend I enjoyed the sexual assault," Shoaf explained. "To tell him I loved him and I want to run away with him. I then wasn't chained up at night to got to sleep. The sexual assault wasn't as violent and he wasn't yelling at me and threatening me 24/7."

Shoaf said even though the physical abuse became less violent, the cruelty was constant.

"I had to sit there and watch my family on the news," she said. "Each time WIS came on I got to see my mom and dad crying, begging to see me. It was more or less torture. I never had a break."

Family, friends, karate, her job: all things that help Shoaf find normalcy and move on.
She tells her story to give hope to others that despite the worst you can survive.

"If you've been through anything, you can still make it," Shoaf said. "You can be a survivor just like I am. It simply takes faith, it takes talking to someone and encouragement that it's not the end of the world."