Jury finds Zinah Jennings guilty, sentenced to 10 years
Published: Sep. 7, 2012 at 4:15 PM EDT
|
Updated: Nov. 20, 2012 at 9:29 PM EST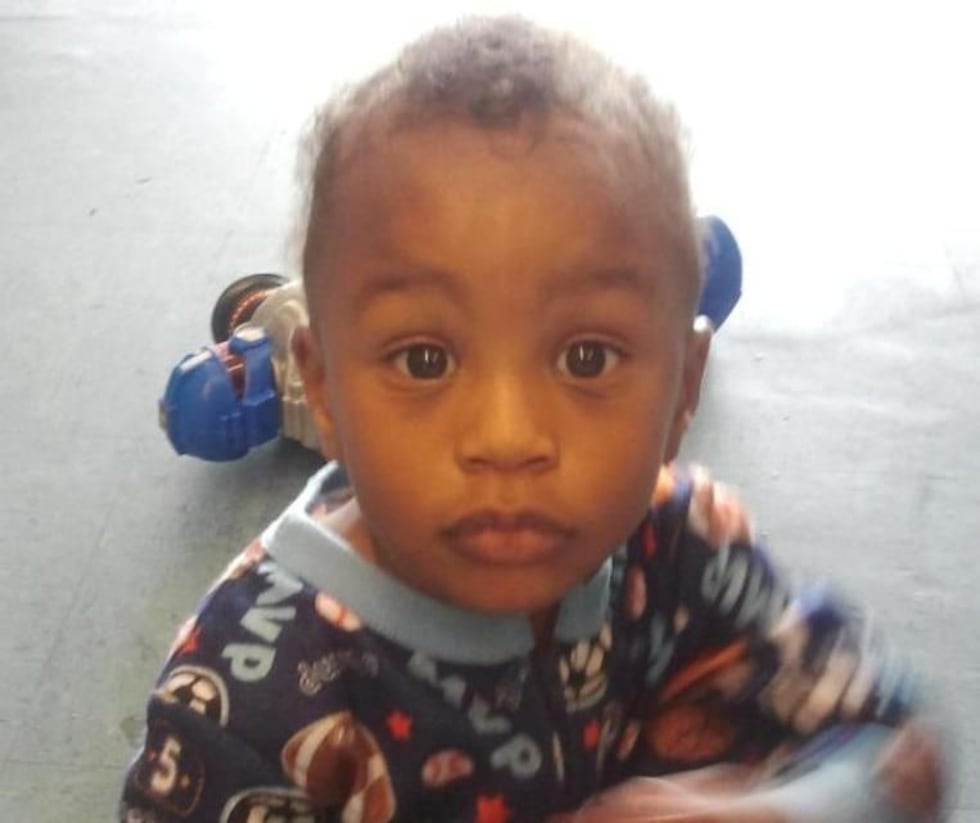 COLUMBIA, SC (WIS) - After the delivery of a unanimous guilty verdict in the charge of unlawful conduct toward a child, the judge has sentenced Zinah Jennings to 10 years in prison.
Jennings has been held for several months while Columbia Police Department investigators searched for her son, Amir Jennings, who has been missing since November 2011.
Jocelyn Jennings, Zinah's mother, stood behind her and pleaded to the judge for mercy. She told the judge that she sincerely believes that her daughter would never harm Amir.
"She is not well and at this point without her, Amir could be anywhere," said Jocelyn.
Zinah's attorney, Hemphill Pride, also pleaded with the judge.
"Where I'm going is please don't give this girl 10 years," Pride said. "This is a young lady who has no prior criminal record."
The judge credited Jennings with time served so far and will make sure she receives appropriate mental health counseling while in prison.
Jennings appeared emotionless as the judge sentenced her.

The charge of unlawful conduct toward a child involves placing the child at unreasonable risk of harm, causing harm, or willfully abandoning the child. The latter issue, willful abandonment, was critical to the state's case against Jennings.
Prosecutors tried to paint Jennings as a mother who was having a difficult time trying to raise Amir and handling the challenges of parenthood.

One of Zinah's friends, Christian Dickerson, testified that Jennings told her in early September 2011 that she had thought about throwing her son out of the car onto the highway, selling him, or even giving him away.
"She said it is a lot harder than what she thought it would be," Dickerson said. "She went into actually discussing all the things she has to pay for. She didn't have help. And from there we actually continued the conversation and she said that sometimes she thinks about giving him away. I said you know Zinah, that's your baby. You can't feel that way about him. She said she just couldn't explain how she was feeling on the inside."
Another witness, Jennings' older sister, Denise, said she appeared to be a devoted mother at first, but something changed.

"She loved him," said Denise Jennings. "But I didn't see the, you know, changing of the diapers and the feeding and the doing I had noticed early on. That was gone."
Jennings' mother, Jocelyn, also testified that she believed her daughter would not harm Amir.

The defense spent most of Thursday trying to put reasonable doubt in the jury's minds.
One witness called by the defense, an owner of a consignment store in Lexington, testified that she saw the toddler with his mother a month after Amir allegedly went missing.
Meanwhile, the Columbia Police Department continues to search for the toddler despite calling Jennings uncooperative in the investigation.

If you have any information about the whereabouts of Amir Jennings, you are asked to call 1-888-CRIME-SC.
Copyright 2012 WIS. All rights reserved.